Watch the video of the news article
Don't miss our Facebook page!
Like Blasting News page on Facebook: we will keep you updated with all the latest news.
During the latest episode of "Teen Mom OG," Amber Portwood was seen attempting to put her relationship with Matt Baier in the past and move forward with a new relationship with Andrew Glennon. However, as she prepares to get to know Glennon better, Baier isn't making it easy for the now-pregnant reality star to move on and reportedly threatened to kill himself due to their breakup. A report by Radar Online presented some of the information in this article.
While Amber Portwood visited Matt Baier in Las Vegas after their controversial split during "Teen Mom OG" Season 6 last year, she stopped doing so during Season 7 as she grew close to Andrew Glennon, who she met while filming "Marriage Boot Camp: Reality Stars Family Edition" last summer. As Portwood explained during Monday night's new show (Ja. 2), she was excited to give a romance with Glennon a chance after first meeting during production on the WEtv reality series.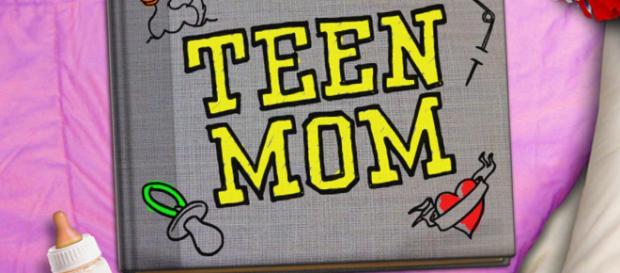 During his own interview, Andrew Glennon said he got to learn a lot about his now-girlfriend during filming on "Marriage Boot Camp: Reality Stars" and often did his best to put himself in the house where Amber Portwood would be. "I wanted to learn more about you," he admitted to the reality star.
Amber Portwood was depressed after her split from Matt Baier
Following her breakup from Matt Baier, which came after he failed a lie detector test about his interaction with another woman, Portwood was understandably upset and according to her ex-boyfriend, Gary Shirley, her depression kept her from her nine-year-old daughter Leah.
"Amber is not there," he explained to his wife, Kristina. "She is a come and go kind of mom. I don't think her head is in kid mode." According to Portwood, she didn't want to be around her daughter during the time she spent depressed because she wasn't in a good place and didn't want to expose her child to her heartache.
Matt Baier threatened to kill himself after his split from Amber Portwood
After meeting up with Gary Shirley during Monday night's show, Amber Portwood admitted that her interaction with Matt Baier after their split wasn't positive.
In fact, she said that he threatened to commit suicide and sent her pictures of pills.
For more of Amber Portwood, her boyfriend, Andrew Glennon, and their co-stars, including Farrah Abraham, Maci Bookout, Matt Baier, Ryan Edwards, Gary Shirley, Taylor McKinney, Catelynn Lowell, and Tyler Baltierra, tune in to new episodes of "Teen Mom OG" Season 7 on Monday night at 9 PM on MTV.
Click to read more
and watch the video