'Nashville' will have its country swan song in Season 6
Music City drama that mixed music and melodrama in perfect harmony is parting after coming season.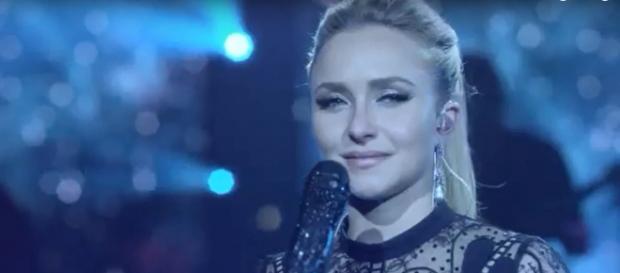 The TV drama "Nashville" did something decidedly different when it premiered in October of 2012. Producers and showrunners did not want to create a show just about the real-life music world of Nashville-- they wanted the music to be the star of the series even beyond the cast. They didn't want actors and actresses who looked the part of country music and cross-genre artists—they wanted the stars who were actual musicians and performers themselves, first and foremost.
Those components of authenticity soon appealed to a large and loyal group of viewers week by week. Not only did the fans tune in to see the tumultuous turns in the lives of characters, from pregnancies to jealousies, to beating spouses, and Silicon Valley media moguls taking over record companies, they tuned in to hear the music.
The "On the Record" annual specials brought the stars to the stage with the songwriters behind the songs. Live and "loaded" with a song, the cast proved that the pure talent coming through from Charles "Chip" Esten, Hayden Panettiere, Clare Bowen, Jonathan Jackson, Sam Palladio, Chris Carmack, Lennon and Maisy Stella, and more extended beyond learning lines and looking fine in a Stetson hat.
Music and memories will be what's left for fans to treasure as they savor the minutes of every episode of the upcoming Season 6 because Lionsgate and CMT have decided that the January premiere will be the last for "Nashville."
Saving grace and gratitude
Charles Esten, who portrayed the pivotal character Deacon Claybourne on "Nashville," exuded nothing but gratitude in his Twitter message to fans last Friday.
His recognition of "This role, this show and this city" that "changed everything for me and mine," was matched by his heartfelt gratitude to fans, "Nashies," all over the world. "Chip" Esten has already been invited and inducted into the Grand Ole Opry, and frequently performs there.
Last year, Esten was so active and engaged as a writer and performer that he released a song per week on social media, in between his touring gigs. He also joined cast mates Clare Bowen, Chris Carmack, Sam Palladio, and Jonathan Jackson for national and international tours of "Nashville on the Road," heightening the success of the series.
ABC, with Hayden Panettiere as Juliette Barnes literally left up in the air. Topping it off, the network announced that it was canceling the drama quite abruptly. Fans mounted petitions on Change.org, and the series' stars stayed committed. The blitz on social media paid benefits because CMT picked up "Nashville" for not just one season, but two, for Seasons 5 and 6.
Season 5 delved into characters' lives more personally than ever and slowed down the pace of roller coaster events and the entrance of characters under new showrunners Marshall Herskowitz and Ed Zwick.
The stellar talents of Americana music marvel Rhiannon Giddens were featured in a long-running storyline. Still, many fans were stricken when Connie Britton's character of Rayna Jaymes was again involved in a car crash, and this time, died from resulting infections. Deacon and Rayna only had a year of wedded life, and that left some fans with a bitter pill to swallow.
CMT enthusiastically through its resources and support into "Nashville," which became its highest-rated scripted series, but the show also had high production costs, even with the financial concessions of the namesake city. Those considerations likely played into the decision, but Herskovitz promised in his press release that Season 6 would be one that "celebrates all the joys and passions, twists and turns, and amazing music" that made its TV journey last through six years. Season 6 will have 16 episodes, and the finale will air in the summer of 2018.
Season 6 to 'win'
Talented musical sisters Lennon and Maisy Stella shared that half of their lives had been spent on "Nashville." Lennon celebrated her high school graduation surrounded by cast mates, and milestones of births, deaths, and countless life changes have happened through the long run for the drama. The girls gave thanks to fans more than once, and closed with "SEASON 6 FOR THE WIN."
Connie Britton has landed in another TV project, "9-1-1" on Fox. Only time will tell if her new show will be one of the few to win in the ratings. She already has been in two shows supported and saved by loyal fans, "Friday Night Lights" coming before "Nashville."
With such proven talents, and roots already planted in the city, none of the cast should be waiting long for the next show, on stage or on set. Just check out who's playing at the Bluebird Café. #Nashville tv drama #Nashville final TV season #Nashville Season 6 on CMT