Second chance at love for Katy Perry and Orlando Bloom?
Katy Perry and Orlando Bloom were seen once again enjoying a holiday together.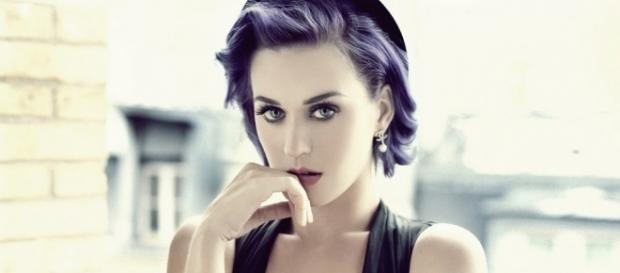 Katy Perry and Orlando Bloom reunited in California for their Labor Day weekend, giving people more to talk about regarding the status of their relationship: Are they finally back together again? The pair failed to confirm, however, fans noticed that this is the second time in a month that they were seen being cozy together following their split earlier this year. It may sound a bit complicated, but an unnamed source quoted by E! News who is close to both Perry and Bloom said that the singer and the actor are back together because they "never stopped loving each other," adding that they are both intent on "making it right this time."
Katy and Orlando: relationship timeline
The pair was first seen flirting with each other at a Golden Globes event in January 2016.
They began dating and lasted nearly a year. However, the pair announced their split in March 2017. A source for E! News said that it was Perry who pulled the plug, but that the two were in love and were reconsidering getting back together again once they "have some space."
Getting some space from each other seems to have worked, as the pair was spotted in mid-August during an Ed Sheeran concert in Los Angeles before they headed out on Bloom's motorcycle. Fans who caught sight of the pair said that they had cuddled most of the night, with the singer sitting on the actor's lap as the evening progressed.
However, the following day, Bloom was seen enjoying a beach date with a mystery woman. Back then, Perry denied speculations regarding their romantic reunion. She said on Sirius FM's Morning Mash Up that she's still very busy as she's about to go on tour for another year.
Katy and Orlando try their second chance at romance
Perry and Bloom were spotted paddle boarding in California during the Labor Day weekend, and while sources say they wanted to take things slow, their love for travel helped speed things out.
The E! News source said that they aren't planning on announcing their relationship to the media, although their friends and family are already up to speed.
This is not the first time that the pair went paddle boarding. Just last year, Bloom was spotted riding the waves with the "Swish, Swish" singer in Italy last year, when he hit the water completely naked, his manhood on display for Perry – and the rest of the paparazzi. The "Pirates of the Caribbean" actor addressed the images on BBC Radio 1 after, saying that he was "over" the fuss.
Perry, meanwhile, joked about needing a lot of therapy following the incident.