'The Bachelorette' winner to appear on 'Jimmy Kimmel Live'
The only bit of suspense left is: Who will be making the appearance with Rachel?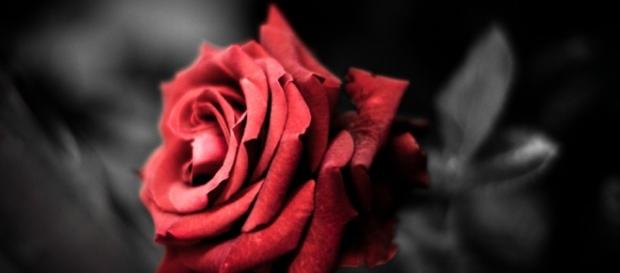 "#The Bachelorette" has one last chance to rope in viewers on Monday night. But immediately after the finale of the program airs, "#Jimmy Kimmel Live" will reintroduce Rachel to the audience -- as well as one lucky winner. The late night talk show host has been billing this appearance, which will be an opportunity to send ratings sky-high for two ABC programs. But there's still one bit of business "The Bachelorette" needs to take care of first.
First, 'The Bachelorette'
"The Bachelorette" will conclude with a three hour -- yes, three whole hours [VIDEO] -- finale on Monday night. By the end, we'll know if Rachel picks Eric, Peter, or Bryan.
Maybe someone will even be wearing an engagement ring! Back in May, when this cycle of "The Bachelorette" was first starting, Rachel actually appeared on "Jimmy Kimmel Live." During that episode, something very interesting happened in retrospect, when Kimmel made his picks for the final three suitors.
His first guess was Peter because they both have gaps in their teeth and because Peter claimed he would throw chocolate in fire to protect Rachel. His second guess was Eric, due largely to his sweet nature and level-headed mindset. His final guess was Bryan, since they shared a first kiss. Either somebody told Kimmel the results of "The Bachelorette" way too far in advance (not really any logical reason for that) or Kimmel should spend more time placing bets in Las Vegas.
Then, 'Jimmy Kimmel Live'
Okay, so we've already seen some intriguing sneak peeks of Rachel's engagement ring, so we know she'll be showing it off on "Jimmy Kimmel Live." By now, fans of the show should be used to watching the late night talk show before and after cycles of "The Bachelor" and "The Bachelorette." It's a smart way for ABC to build viewership and trust between two of their most popular entities.
.@TheRachLindsay and her fiancé's leg! See the rest of him on #Kimmel tonight after #TheBacheloretteFinale! pic.twitter.com/ZJRTC3o02p

— Jimmy Kimmel Live (@JimmyKimmelLive) August 7, 2017
There is going to be a skit that has already circulated on social media featuring little kids on Monday night's episode that's meant to be an obvious riff off of "The Bachelorette." Beyond that, the announced guests include actor Matt LeBlanc and actress Emily Ratajkowski. Additionally, rapper Vince Staples will be performing something off his new record with Juicy J in tow. Overall, it's going to be a fun night of ABC programming for everyone -- from fans of "The Bachelorette" to Jimmy Kimmel supporters. Get your popcorn ready and your glass of champagne on ice, because love is in the air. #TV