Sam Shepard, Pulitzer-winning playwright and celebrated actor, dies at 73
Shepard has died at age 73 after complications from a medical condition.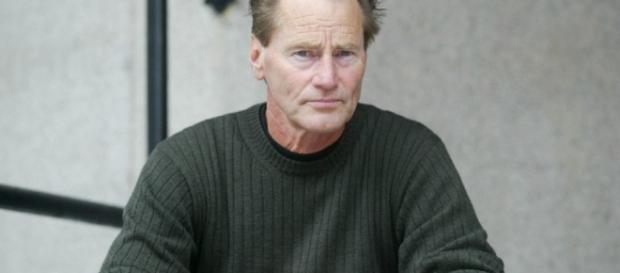 #Sam Shepard died on Thursday at his home in Kentucky following complications from Lou Gehrig's disease. BBC reports that the actor is survived by three children (Jesses, Walker, Hannah) and two sisters (Roxanne Rogers, Sandy). Sam's accomplishments in the industry include a Pulitzer Prize for "Buried Child" and two Academy Awards for "The Right Stuff."
The reason of his death
A spokesman for Sam Shepard told The Guardian that the actor was fighting amyotrophic lateral sclerosis for several weeks. Amyotrophic lateral sclerosis is a progressive neurodegenerative disease that affects nerve cells in the spinal cord and the brain.
According to the American Academy of Neurology, participation in a multidisciplinary ALS clinic may improve quality of life and prolong survival.
No doubt, Sam was one of the most successful actors of his generation, winning praise from critics for his portraits of siblings, lovers, and spouses struggling with issues of identity. His most notable plays are "Cowboys," "The Rock Garden," "Chicago," "Icarus's Mother," "Red Cross," and "Forensic & the Navigators."
From 2000 to 2009, Samuel received several awards for his works on "The Unseen Hand," "The Holy Ghostly," "Back Bog Beast Bait" and "The Tooth of Crime." In 2010, he won a Laura Pels International Foundation for Theater Award as the master American dramatist. The New York Times described him as "the best American playwright of his generation."
Sam Shepard's last interview with Jessica Lange
Sam Shepard and #Jessica Lange were interviewed by Aarp The Magazine.
The interview was published a few hours before the actor's death. Jessica spoke about her personal and professional life. She revealed that Shepard has a good sense of humor. Sam and Jessica met on the set of "Frances" and began dating each other in 1983. They were together for over thirty years, but things could not work, so they separated their ways in 2009. They have two kids together, Hannah Jane and Samuel Walker Shepard. Jessica Lange previously told Yahoo that raising kids was fun and something that she really cherished.
From 1970 to 1971, Sam was dating Patti Smith, who remained unaware of his identity as an Award-winning playwright until it was divulged to her by Jackie Curtis. In the meantime, we would love to tell you that John Heard, Martin Landau, and Jeanne Moreau also died this year. TMZ reported that John Heard was found dead in a hotel room. Martin's death certificate describes him suffering from diffuse atherosclerotic vascular disease and metabolic acidosis. The mayor of Paris confirmed Jeanne Moreau's death on Monday, July 31. #Pulitzer Winning Playwright