Beyoncé gets back to the gym for fitness routine
Beyoncé was spotted together with Jay Z heading to the gym for her continuous fitness routine.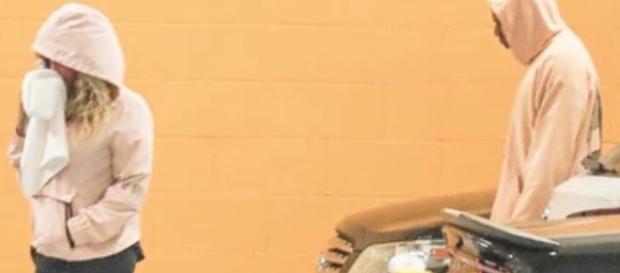 Beyoncé was reported heading to the gym recently together with #jay z and her best friend, Kelly Rowland. It seemed that the young superstar has been working on her #Fitness routines slowly after giving birth to their twins, Sir Carter and Rumi. Apparently, her husband has always been on her side in order to motivate her with her gym workouts. On the recent photo which has surfaced online, the brunette singer was spotted all geared up with her black workout leggings as she headed off to Los Angeles gym.
On the other hand, she was also seen wearing a hoodie as she entered and exited the place. Meanwhile, her friend Rowland has also joined them for their fitness session.
The famous rapper was also spotted on his black sweat pants and a beige sweat-shirt while walking next to Beyoncé.
Fitness routine
Despite being busy taking care of her twins, Beyoncé has definitely made it sure that she can return to her fitness goals the soonest time possible. An insider has recently told E! News that the famous singer together with Jay Z has arrived at the gym where they also meet their friend Rowland. It seemed that the three of them were all serious getting some sweats off.
After several hours of workout, Beyoncé was seen exiting from the gym with a towel on her face, and she looked like sweat-drenched as she headed home. Further, Jay Z was also seen in a great mood together with Rowland, and all of them looked a lot exasperated.
Hold up, now you know Beyoncé is back in the gym. It's only right that she hits us with the new Ivy Park.: https://t.co/V3rThXTaZa pic.twitter.com/yRk3IUJAY0

— ESSENCE (@Essence) August 5, 2017
Workout and diet regimen
Apart from their gym sessions, E! News has also reported that Beyoncé has already been into cycling after several weeks since she gave birth to her twins.
It was also reported that the singer was spotted cycling together with Jay Z in the last few weeks. Beyoncé has also been engaging in her intense workout slowly each week. Further, she has also started taking some diet regimen for her to get into her old physique before she has given birth.
Moreover, it was also believed that the brunette singer is still recovering from giving birth and is yet very much eager going back into her usual fitness routine. It was also learned that Bey had been a lot motivated to do her workouts since Jay Z has always been on her side motivating her.
Apart from her fitness routines, she has also engaged herself in healthy foods and drinks like green juices. As of now, Beyoncé has started to take control over her food intake every day. Apart from their busy schedule, the couple appeared to have enjoyed parenting their twins together. #Beyonce