A list of celebrities who died in 2017
At least five big actors and actresses, from different countries, died this year.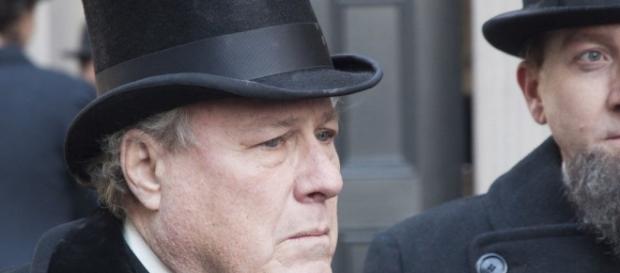 In 2016, we lost many notable celebrities who brought revolutions in the film and television industries. At the same time, they shaped our lives and brought us happiness: John Glenn, Muhammad Ali, David Bowie, Debbie Reynolds, Fidel Castro, Arnold Palmer and Antonin Scalia. Now in 2017, we have lost Barbara Sinatra, #Jeanne Moreau, Sam Shepard, John Heard and Martin Landau.
John Heard
John Heard, the beloved star of the 1980s films, died on July 26, in California. CNN reported that John was found dead in a hotel room. Police officers were called within minutes, but the actor was pronounced dead at the scene. John's most notable works include "Home Alone," "Big," "Gladiator," "Pelican Brief," and "Beaches."
Barbara Sinatra
Barbara Marx Sinatra died on July 25, in Rancho Mirage, California.
She was an American showgirl and one of the most beautiful fashion models. In 1940, she married to Robert Oliver and had a son with him. Barbara also dated Zeppo Marx from 1959 to 1973.
Jeanne Moreau
Acclaimed actress Jeanne Moreau, whose films include "Jules and Jim" and "Diary of a Chambermaid," died at 89. The mayor of Paris confirmed her death on Monday, July 31. Jeanne was honored with an Emmy Award for her beautiful performance in "Jules and Jim." Her resume also includes "L'Heure EB Louis Sante," "Pygmalion," "La Machine infernale," and "La bonne soupe." In 1985, Jeanne Moreau made her U.S. stage debut in "Night of the Iguana," but its production folded out of town on its way to Broadway. The actress is survived by a son Jerome Richard.
Sam Shepard
Samuel Shepard was a famous screenwriter, director, and actor.
Throughout his life, he wrote numerous plays, short stories, books, memoirs, and essays. The actor died on July 27, at his home in Kentucky. He was reportedly fighting Lou Gehrig's disease. Sam is credited for the success of "Me and My Brother," "Zabriskie Point," "Indian War Whoop," and "The Moray Eels Eat The Holy Modal Rounders."
Martin Landau
Martin Landau died from massive internal bleeding; his death certificate described him suffering from diffuse atherosclerotic vascular disease and metabolic acidosis. Martin's publicist told US Magazine that the actor celebrated his 89th birthday a few weeks ago. Landau is survived by daughters Juliet and Susie, wife Barbara Bain, granddaughter Aria, and sister Elinor. The actor received a Golden Globe Award for his beautiful performance in "Tucker: The Man and His Dream"; he also received an Oscar nomination for his work in "Crimes and Misdemeanors" (1989). He rose to prominence with his incredible performance as Rollin Hand in "Mission: Impossible," becoming one of the best actors of all time. #List Of Celebrities