20th Century Fox delaying the thriller film 'The Predator'
The production house has once again pushed the release date from February 2018 to August 2018.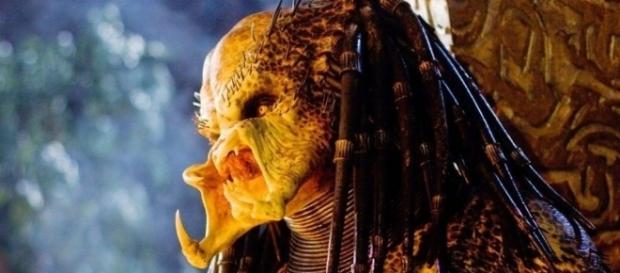 Fans will be slightly unhappy to know that "The Predator" has been delayed once more.
Previously, the film was scheduled for February 20, 2018, and now 20Th Century Fox has decided to release it on August 3, 2018. Directed by Shane Black (Iron Man 3), the upcoming "Predator" is the fourth installment in the "Predator" franchise, following "Predator," "Predator 2," and "Predators."
"The Predator" – an anticipated film
"The Predator" is a science fiction horror film scripted by Fred Dekker. The cast includes Trevante Rhodes, Olivia Munn, Sterling K.
Brown, Boyd Holbrook, Thomas Jane, Keegan-Michael Key, and Jacob Tremblay. In December 2016, it was rumored that Arnold Schwarzenegger is discussing the project with Shane Black, but nothing could be confirmed.
Rapper 50 Cent has revealed in a recent interview that he is likely to play a role in this film. The story is about a former Marine and Special Forces commando, Quinn (Boyd Holbrook), who discovers several predators but no one believes him. Another scientist, Casey (Olivia Munn), opposes his opinion and threatens to file a report against him. Finally, Quinn teams up with Michael to fight against the predators.
The production
In July 2014, Fox announced a sequel, with Shane Black serving as a director and John Davis as the producer. Shane claims that the movie is set in the present day with a lot of new characters that fans have never seen before. He also indicates that the new film will follow the events of both "Predator" and "Predator 2."
Currently, filming is being done in British Columbia. In November 2016, Larry Fong was hired as cinematographer. Black has announced on his Twitter that the whole team will travel to Paris next month to shoot several action sequences and horror scenes.
"The Predator" will be released in IMAX theaters.
My dad showed me some of the contact pictures he has for people...mine is a picture of the Predator...I don't know how to take that... pic.twitter.com/4iSUBTag6s

— Cassidy Laney (@CasseroleL) April 22, 2017
20th Century Fox was founded in 1935 as an American film studio. It is one of the biggest and most famous film studios, with its headquarters in Los Angeles. The company is behind the blockbusters "The Razor's Edge," "Gentleman's Agreement," "Wilson," "The Snake Pit," "Pinky," and "Boomerang." Though "Predator 2" received negative reviews, the director of the new film has high expectations with his project.
@The_Predator_DJ @LetsMeetAtTheQB this is going to be a bad bad bad dude in the ACC 🙌🏼🙌🏼🙌🏼 pic.twitter.com/4rCzLujwjz

— Bryan Parra (@BryanParra) April 22, 2017
Released in November 1990, "Predator 2" grossed more than $2 million in the opening weekend. It could not earn over $56 million at the box office and was considered a disappointment compared to the previous installment that grossed more than $400 million with a production budget of $98 million.
Arnold Schwarzenegger Rejects Role Offer in 'The Predator 4' https://t.co/1H0roEKfuv pic.twitter.com/5rSKXX6fSB

— matiuadex movies (@matiuadex) April 16, 2017
Janet Maslin from The New York Times called it a "film with useless story and action sequences." Roger Ebert from Chicago Sun-Times said that the movie is presented in a least-impressive style.