Farrah Abraham criticized for bad parenting decision
The 'Teen Mom OG' star is getting called out for something she allowed Sophia to wear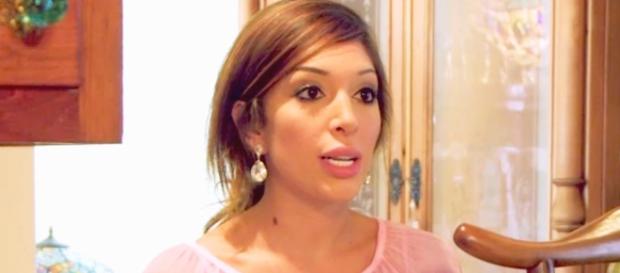 Farrah Abraham isn't known for her stellar parenting choices. She is one of the most heavily critiqued moms of the "Teen Mom" franchise. From allowing her daughter to sass back to giving her a large sum of money for a tooth she lost, Sophia Abraham is pretty much running the show.
Right now, Farrah Abraham is trying to teach her daughter about running a business. The little girl is just 8-years-old and already owns a business. She has been pushing Sophia Abraham to model, often allowing her to wear make-up as she walks the runway. There have been several complaints about how Farrah dresses her daughter, comparing her to the deceased beauty queen, Jon Benet Ramsay.
What did Farrah do now?
This time, Farrah Abraham is hearing from critics about allowing Sophia Abraham to wear heels. The chatter has been about how it is bad for children to be wearing the shoes because it is bad for their spine. Of course, she isn't the only mother who has allowed her daughter to do something as silly as wear high heels, and she won't be the last. This is actually one of the lesser things Abraham has done that warrants being talked about.
There has been a lot of talk about how much Farrah Abraham spoils Sophia Abraham. Some fans have gone as far as calling the child a brat, though that is a bit extreme. A lot has happened since Farrah found out she was going to be a mother at a young age including losing Sophia's dad in a car accident before she had her. Abraham has been a single mother since the beginning and Sophia is her world.
What's next for the Abraham girls?
A new season of "#Teen Mom OG" will begin airing in just a few weeks. The trailer was released about a week and a half ago without any scenes of Farrah Abraham. She will also be airing on the show "Marriage Boot Camp Reality Stars Family Edition" on the WE network. She has been keeping herself and Sophia Abraham busy with their businesses when filming isn't taking over their lives. As of now, Farrah has not clapped back on the comments about Sophia wearing heels. #FarrahAbraham #Reality TV