Chuck Berry dead at 90: Long live rock 'n' roll 'King' 'Johnny B. Goode'
Rock 'N' Roll guitar hero Chuck Berry was planning 2017 album, first in 38 years.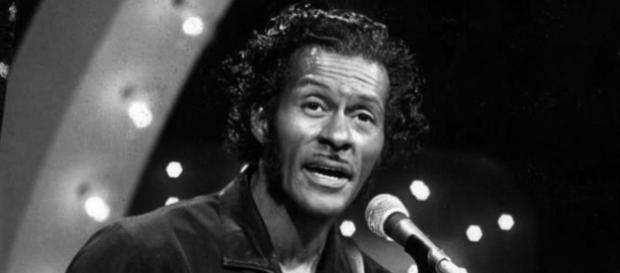 The regent of rock 'n' roll, Mr. Chuck Berry is dead at 90. So "roll over, Beethoven" and tell Tchiakovsky the news. The legendary vocalist, songwriter, and guitar hero passed away at his his home in St. Louis sometime before 12:40 pm when first responders found him unresponsive. Interestingly, last year, Berry announced that he was planning to release his first album in 38 years in 2017, but that was not to be. The Hall of Fame celebrity had some rough patches in his history, but none that overshadowed his musical achievements.
Chuck Berry: The man behind 'Johnny B. Goode'
"Johnny B. Goode" was an illiterate backwoods guitar player from New Orleans and Chuck Berry was a juvenile deliquent from Missouri.
But the two had a lot in common. Both were ahead of their time in instrumental technique. It's clear that Berry was the inspiration for Johnny. The somewhat autobiographical song was used in "Back to the Future" to demonstrate how progressive Berry and his style were. They influenced countless guitar celebrities from Jerry Lee Lewis to Elvis to the Beatles. Allmusic categorically states that without Chuck Berry there would be no Beatles or Beach Boys or even Nobel Laureate Bob Dylan.
Chuck Berry rocks 'white hillbilly music'
Chuck was influenced by Nat King Cole and loved playing the blues. But he stepped outside the black purview of R&B to cover rockabilly. And the irony of a black man doing definitively "white" #Music better than white performers wasn't lost on audiences. Along with black artists like the Nicholas Brothers, Big Mama Thornton, Sister Rosetta Tharp and Mahalia Jackson, Berry set trends that other performers imitated, if they could.
So inspirational was the St. Louis native that John Lennon said that if you were to rename rock and roll, make it "Chuck Berry."
Chuck Berry sets black power ahead several decades
In his early days, Berry worked for Leonard Chess of Chess Records. Chess is the recording agent who was notorious for buying up and buying off black musicians with a Cadillac. Muddy Waters, Little Walter and others lost the rights to their songs through Chess. Howlin' Wolf was one who couldn't be bought out with a posh car and Chuck Berry was another. He didn't fall for the flashy suit and nice house in a black neighborhood. Berry bought up real estate in white neighborhoods and opened a racially mixed night club. The older locals weren't too pleased but teens, white and black, loved it. Arguably, Berry made some poor choices in his life, but the forwarding of racial inclusion, musical equallity (and his mad guitar skills and crush-worthy hip-shaking!) will be Berry's essential legacy. #ChuckBerry #Celebrities