Over 17 people arrested in connection with Kim Kardashian's jewelry heist
French police nabbed suspects after initiating several raids in the region.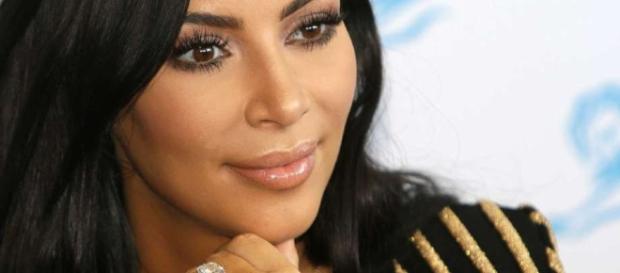 Seventeen people, ranging in ages from 23 to 72, were taken into custody Monday after French police conducted multiple raids throughout Paris and the southern region of France. The thieves are being held in connection with the October theft of #Kim Kardashian's jewelry, which is worth an estimated $10 million. One diamond ring alone was worth $4 million. Arrests were made in five different cities, including the eastern suburbs of Raincy, Vincennes, and Grasse in the Alpes-Maritimes. The three-female and 14-male robbery ring is a mixed bag of thieves, diamond dealers, and all that falls in between. What could be dubbed as "the-over-the-hill-gang," many of the suspects' ages are between 50 and 72.
Allegedly, the female crooks were assigned to tail Kardashian around Paris. Aside from local authorities discovering $447,000 in cash (140,000 euros), a large amount of firearms was also found.
Diamonds are more than just a girl's best friend
Jean Veil, a French attorney handling the case for the #Reality TV star, told the French magazine L'Express that the arrests were a nice surprise, adding an express hope of finding Kim Kardashian's stolen jewels. Veil also mentioned the possibility of his client being required to give another interview to investigators, in addition to the probability of facing the intruders who held her at gunpoint. Media outlets are reporting that police were able to track the accused robbers through DNA evidence collected from Kardashian's rented Parisian apartment -- more specifically, from zip-ties, which were left behind, and tape used to bind and gag the 36-year-old mother of two.
A different kind of memory for the social media beauty
It has been said that Paris has always meant something special to Kim Kardashian and her rapper husband Kanye West. The pair spent the weekend in the romantic city before marrying in Florence, Italy in 2014. Kardashian was in Paris for fashion week when assailants forced their way into her private residence. She eventually managed to free herself after being tied up and locked inside a bathroom. In a teaser for an upcoming episode of the Kardashian family's reality series, Kim Kardashian is heard telling her sisters that she believed the robbers were going to shoot her in the back. #Buzz