Meryl Streep healthy weight loss, body image spur Donald Trump criticism at Golden Globes
Meryl Streep's words directed at President-elect Donald Trump at Golden Globes wins respect as much as healthy body image, weight loss.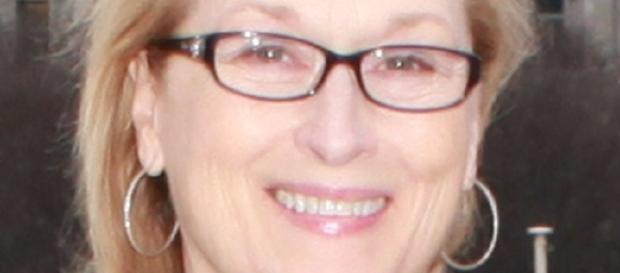 #Meryl Streep leveled such "classy" criticism at #Donald Trump in her Golden Globes acceptance speech that it left some speechless. They were awed by her eloquent redress of the President-elect for mocking a disabled reporter. It was also noted that the Cecil B. DeMille Award-winner not only spoke, but looked well. At 67, Streep has managed to maintain healthy body size and a positive body image. Her advice on weight loss gave a clue as to her impassioned empathy for the body-shamed.
Meryl Streep tasks Trump on body-shaming
Trump has notoriously profiled women in terms of body size, handicaps and looks. He's made fat-shaming comments, even against the Kardashians, calling Kylie Kardashian a "fat piglet." He compared her to her "hot" sister Kim Kardashian who is young enough to be his daughter.
But body-shaming goes beyond size or looks. Streep took the reality TV President-elect to task for shaming body capabilities. The body love message must include people of all colors, races, sizes, genders, and abilities.
Meryl Streep eschews cookie-cutter, but not for usual reasons
The "Kramer Vs. Kramer" actress has spoken against the Hollywood body size ideal. She encourages young actors not to agonize over weight loss and the reason she gives is unique. It's not just about loving yourself as you are, although "The Devil Wears Prada" star encourages that. But ironically, despite the push to be stick-thin, those who are cast, are those with non-traditional bodies. Those who follow the "eating disorder diet" and starve themselves to be clones of a generic image, are redundant. Anorexia is just too commonplace in Hollywood, it seems.
Meryl Streep speaks from a healthy place
The actress' weight has bounced around a bit: never too obese, but at times bordering on too thin. In 1989 she appeared so thin that it appeared as though she had an eating disorder. Anorexia is an occupational hazard in the acting business. So is depression, substance abuse, and mental health issues related to pressure to look a certain way. Streep cried as she quoted her friend (whom she referred to as Princess Leia). "Take your broken heart and make it into art" was the advice of Carrie Fisher. After her bombshell role in "Star Wars," she gained weight. Pressure to get that iconic body back drove Fisher's drug addiction and depression. In an indirect way, it may have cost her her life. #Weightloss