Kevin Durant says he is better than LeBron James
Kevin Durant disagreed with a fan who believed LeBron James was the better player, but is he right?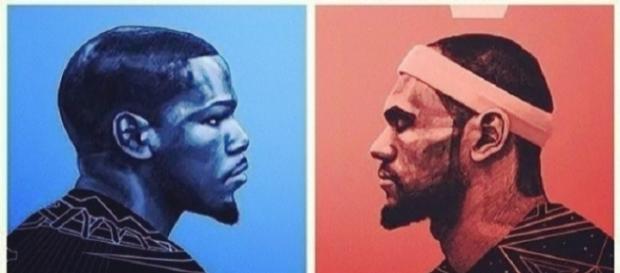 #Kevin Durant replied to a comment on YouTube from a fan that said that #LeBron James was better than him with one word: "Nah." After winning his first NBA championship and NBA finals MVP, the Golden State Warriors' superstar seems unwilling to accept second place any longer. Now, Durant has boldly told the world who he thinks is the best basketball player. Well, he surely has strong reasons to believe that he is now the best. However, James is not going anywhere yet.
Durant beat James in the Finals
On the biggest stage of NBA basketball, Kevin Durant beat LeBron James and his Cleveland Cavaliers [VIDEO]. Durant won the individual matchup by a hair and led his team to the NBA championship.
The biggest shot of the Finals also belonged to Durant, as he sunk a cold-blooded three-pointer in LeBron's face and gave the Warriors the lead in a crucial Game 3 at Quicken Loans Arena.
Durant averaged 35.2 points, 8.2 rebounds, and 5.4 assists per game in the Finals. James [VIDEO] averaged a triple-double of 33.6 points, 12 rebounds, and 10 assists. But LeBron's triple-double average was deceptive, as he was not able to lift the play of most of his teammates, including an All-Star in Kevin Love.
Durant was able to take in all the criticism he received during the year and elevate his game like never before on the biggest and most important stage. He not only led the Finals in scoring, but he also left his mark on the defensive end. James had no answer for the offensive force that was Durant.
Durant about to surpass James?
Durant did not jump on the Warriors' bandwagon and get dragged to the Finals. He joined a team with a two-time MVP in Steph Curry, Klay Thompson, and arguably the best defender in the league in Draymond Green, and was still able to become the team's most valuable player immediately. Durant came to the Bay Area to make a point, and he made a big one.
So, is Durant, 28, entitled to say that he is better than James? The answer is yes. The only proof he needs is the championship ring he is wearing, as well as the fact that he won the last individual match-up with James. However, is Durant truly better than James? The answer is no -- at least not yet.
Durant needs to build on his NBA Finals performance and dominate the game next season like never before. If he is able to to do so and lead the Warriors to back-to-back championships, then there would be no doubt. The King would officially be dethroned.
James, 32, is not getting any younger. However, luckily for him, his competition in the Eastern Conference is getting weaker, if that is even possible. It does not look like he will have trouble reaching the Finals in the next few years if he remains a Cavalier [VIDEO]. On the other hand, if he chooses to take his talent to the West next year, fans would see more battles between the NBA's two best players, LeBron James and Kevin Durant. #Triple Double