The first 100 days of Melania Trump as first lady
Donald Trump's wife was mostly absentee from first lady duties during her first 3 months. It's possible she may now be making up for it.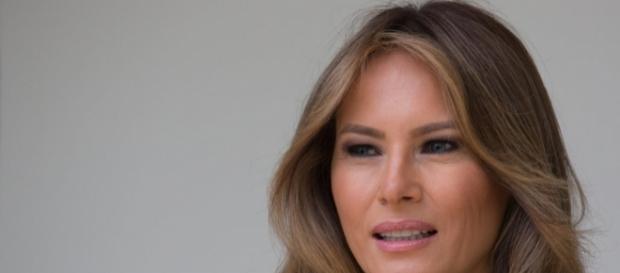 First ladies of the United States have no specific requirements. They do not have to run for office, or be elected. They only have to be married to the man who becomes president. #Melania Trump has just completed her first #100 Days as a president's wife. She has been criticized because the majority of her time has been spent outside of Washington D.C. In recent weeks, however, there is some indication that she is embracing the role and making up for lost time.
Melania was hidden in the gilded cage of Trump
When Melania first announced that she was not immediately moving to the White House, many Americans balked, and did not believe she was really waiting on son Baron's school year to end.
A number of people believed that she and her husband were separated, and Mrs. Trump would never live in the White House. When Melania was absent from what some considered official first lady duties, rumors abound that she was an abused wife, and a "Free Melania" campaign began. Images of Mrs. Trump looking sad when with her spouse only added fuel to the fire that there were problems in the marriage. It was believed that the president's wife was hiding from her position by remaining in the gilded cage of Trump Tower.
The expense of protecting her
Americans were outraged at the expense of providing secret service for Mrs Trump and son Baron, as it reportedly cost over 2 million dollars between the election and the day the president was sworn in, and another $146,000 daily while she resides in New York.
A petition to force the first lady to pay for her own security, or immediately move the the White House, garnered more than 500,000 signatures. All of this painted Melania as spoiled while living off of the American people, and a woman not interested in fulfilling her role as a president's wife.
During the past few weeks, however, Melania Trump has been quietly taking part in a few first lady traditions. She was on hand for the annual White House Easter Egg Roll, and in attendance when the National Teacher of the year was honored. Mrs Trump was also at her husband's side when he welcomed the president and first lady of Argentina. This does not make up for time spent away from her duties, though, it may give her a fresh start in the eyes of the American people. #Donald Trump