3 reasons why the Cleveland Cavaliers will repeat as NBA champions
The Cleveland Cavaliers are on a quest for another championship. Here are three reasons why they will repeat.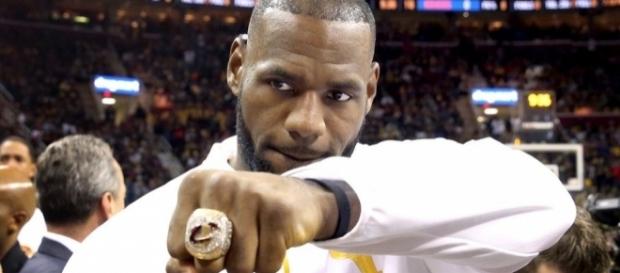 All year long it's been about the Golden State Warriors and Kevin Durant. Everyone is talking about how the Warriors are getting an easy title and the Cavaliers can't defend. They all thought that last year, too, when the Warriors set the regular season win record. Here are three reasons the Cavs will repeat.
Cavs have an easier path
If you've watched the playoffs thus far, you'll notice one big thing. The Eastern Conference is still by far the weaker of the two. The Western Conference is so stacked in comparison that the 6 seed Grizzlies took a Spurs team down to the wire in Game 6. The Cavaliers have to play the Raptors, followed by the winner of the Wizards and Celtics.
The Raptors have shown already that they aren't a real threat to Cleveland, and the Wizards and Celtics are knocking each other off the board. All three teams aren't too scary for the Cavs.
While everyone questions the Cavs' defense and if they can play at a high level, they step up in the playoffs every year and at the end of the day, they still sweep teams in the first round.
Kevin Love's resurgence
Kevin Love is a huge key in the potential Warriors and Cavaliers matchup this year. Last year, Love looked to be a bit of an afterthought for a lot of the season. This year, Love has come back to life, averaging 19 points and 11 rebounds per game. His ability to space the floor for the Cavs means that they can shoot shot for shot with the Warriors in a series. The team has done it before and they can do it again this year.
LeBron James is still the best in the world
It's 2017 and LeBron James is still the best player on the planet. When are we going to stop doubting him and believe he's going to carry this team no matter what might be an issue? We saw him do it with an injured Kyrie Irving, we saw him do it with a non-factor #Kevin Love, and we'll see it again with whatever problem you think the Cavs have this year. LeBron James' ability to completely take over a series is incredible and we don't see something that special very often.
We've seen even in this years' playoffs that if you have the best player on the court, you're going to win playoff games. The Cavs will always have the best player on the court this year and LeBron will take this team wherever they need to go to succeed. #Cleveland Cavaliers #LeBron James