Shane Dawson is still racist and his fans still don't care
Shane Dawson just got called out...again. Maybe it's time that this isn't news anymore.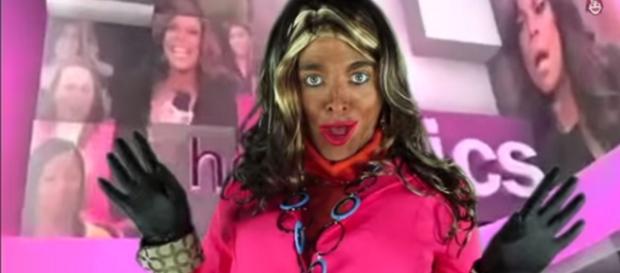 Everybody's problematic face is back to his old self. YouTuber, director and author, shane dawson trended on Twitter today for all the wrong reasons.
Beyonce fans and several other Twitter users aren't happy with his newest video. In the video, the "Not Cool" director tries out feminine products and makes a joke about Blue Ivy Carter, the 4-year-old daughter of Beyonce and Jay Z. "I've seen some babies that have some adult ass faces," Shane joked.
"Beyoncé's kid? He looks like he's 48 and works at a bank. Like, no thank you, Ivy. I'm good. I don't need a savings account."
Watch the video below if you want to hear Shane for yourself.
I've never seen such unfunny, tacky, disrespectful, disgusting "comedy" in my life. No life. #ShaneDawsonIsOverParty pic.twitter.com/G3GTGJwgmk

— Legend (@Beygency) August 2, 2016
#ShaneDawsonIsOverParty
Within hours of the video being public, Beyonce and Blue Ivy fans quickly took notice. The clip started circulating around Twitter, and #ShaneDawsonIsOverParty started trending.
Users used the hashtag to broadcast their glee for the supposed end of Shane Dawson's career. 
ANOTHER "CAREER" to end today???? #BeyHive lets do this together #ShaneDawsonIsOverParty pic.twitter.com/t4KuIXmd2s

— BEYONCE COLOMBIA (@beyoncColombia) August 2, 2016
Having fun #ShaneDawsonIsOverParty pic.twitter.com/x0WocD10MW

— king sam (@h0eism) August 2, 2016
But not everyone was ready to party. Thousands of fans rushed to Shane's defense. 
#RespectShaneDawson
#ShaneDawsonIsOverParty

Retweet/Like if you think Shane did nothing wrong and you love him.💕 pic.twitter.com/zegszOQ7Fw

— ali loves tyler (@MunchkinTyler) August 3, 2016
He made a joke about Blue Ivy and now everyone got offended. He makes this kind of jokes ALL the time. #shanedawsonisoverparty

— michelle (@harrysamermaid) August 3, 2016
Even some of Shane's fellow YouTubers backed him up.
" @shanedawson is over" - says the 12 year old using their parents wifi living off allowance #ShaneDawsonIsOverParty

— Meghan Rienks (@MeghanRienks) August 3, 2016
Y'all sure about that? #ShaneDawsonIsOverParty pic.twitter.com/sqQBdklX8Y

— Phil DeFranco (@PhillyD) August 2, 2016
Wait. What's the big deal?
A lot of people seem confused about why Shane's joke was...controversial. So, let's break it all down. Not only did Shane claim that Blue Ivy looks much older than she actually is, but he also purposely misgendered her.
This type of blatant disrespect isn't new or original. There's a long history of criticizing black women and implying that they're Inherently more masculine.
That's why women like Victoria Silvstedt can claim that Melania Trump would "bring back elegance to the White House" if she and her husband were to replace the Obamas.
Or why Leslie Jones and Serena Williams can never escape the incredibly racist and dehumanizing remarks about them and their bodies. None of these "jokes" are new, and Shane definitely isn't the first comedian to make them.
Hell, I doubt he'll even be the last.
Hey everyone on the #ShaneDawsonIsOverParty train. If you are talking about him he isn't over @shanedawson pic.twitter.com/sFQSSBZsF9

— Chris Thompson (@SupDaily) August 3, 2016
Shane Dawson is NOT over.
Not at all. Shane's career has survived his blackface controversy, his N-word controversy, his "I don't like diversity" controversy, and even his terrible movie. If there's one thing we all know, it's that Shane's fanbase is extremely loyal. They can't get enough of the guy. 
Even YouTubers who usually have no problem speaking out against racism and bigotry are eerily quiet when it comes to Shane.
He's untouchable. Which is why I think it's time that we all stop talking about him. No more headlines. No more fake gasps. Shane Dawson is a racist. It's time to get over it.