It is now bearing down on the Caribbean and seems on course to likely hit Florida.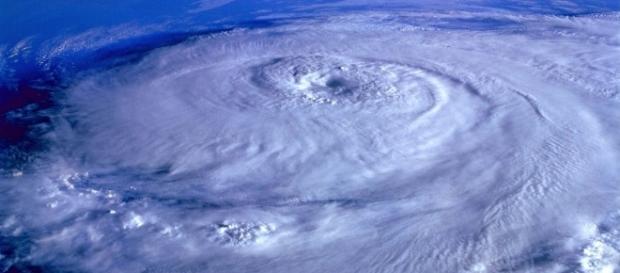 Hurricane Irma strengthened to become a category five hurricane as it barrels its ways through the Atlantic. Now, it is going on its projected path right towards South Florida as it moves through the northern Lesser Antilles and other Caribbean island nations. However, the storm hit new, historical highs as it strengthened today, becoming one of the strongest hurricanes ever recorded.
Irma recorded as the second strongest hurricane ever
Yesterday, after reaching category five status, Irma's maximum winds were recorded reaching 185 miles per hour, making it the second strongest storm ever observed in the Atlantic Ocean. In fact, the National Hurricane Center Atlantic Operations tweeted out that it is the strongest hurricane on record in the Atlantic basin outside of the Caribbean Sea and the Gulf of Mexico.
Irma is expected to fluctuate over the next few days in intensity but will remain at least a category four over the next couple of days. Tropical storm force winds are expected to arrive in parts of Florida as early as Friday, with landfall taking place on Sunday based on its current track.
Models of the hurricane are all basically in agreement that it will be approaching the Florida Keys on Saturday with Irma taking a sharp turn north into Florida. It is here the models vary, as some have it trending along the eastern coast, other the western coast and some models have it going down the dead center of the state.
#Irma is the strongest #hurricane in the Atlantic basin outside of the Caribbean Sea & Gulf of Mexico in NHC records https://t.co/tW4KeGdBFb pic.twitter.com/P8ebbQJR4k

— NHC Atlantic Ops (@NHC_Atlantic) September 5, 2017
The hurricane force winds in #Irma are wider than Florida. You won't need a direct hit to get Wilma-type winds & storm surge on both coasts. https://t.co/qz5xsVSuUT

— Bryan Norcross (@TWCBryan) September 5, 2017
Here's where #Irma currently ranks on the list of strongest Atlantic Hurricanes, oddly high pressure compared to the rest. pic.twitter.com/4s5hE7NWnp

— Brad Panovich (@wxbrad) September 5, 2017
Evacuations and preparations already taking place in Florida
If Irma makes landfall in the US as a category four (same as Harvey), this will be the first time two storms this strong will have hit America in the same hurricane season.
With the power of this storm and the destruction from Hurricane Harvey [VIDEO] fresh in the minds of officials are preparing for the worst.
On Monday, Governor Rick Scott declared a state of emergency for all of Florida's 67 counties. Yesterday, President Donald Trump approved Scott's request for a pre-landfall emergency declaration, which will lend the state important federal resources and assistance.
Yesterday mandatory evacuations were also announced for those living in the Florida Keys starting today for both tourists and residents. Miami-Dade country is also planning to start evacuating special needs residents today, as officials are urging people to stock up on food, water, and supplies.
According to research by Barclays, Irma could be the largest ever hurricane in terms of insured damage in American history. Jay Gelb wrote that it "could be the largest ever in the U.S. perhaps equivalent to Hurricane Katrina."
He went on to say that catastrophe modelers at AIR Worldwide and Karen Clark and Co.
have found that if this hurricane takes the path that the 1926 Miami Hurricane did there could be $125 to $130 billion in insured damage.
I have declared a state of emergency for every FL county to help state, federal and local governments work together as we prepare for #Irma.

— Rick Scott (@FLGovScott) September 4, 2017
Thank you @POTUS for approving FL's request for a pre-landfall emergency declaration, providing important federal resources & assistance.

— Rick Scott (@FLGovScott) September 6, 2017
Click to read more
and watch the video
or