Airline passenger helps police arrest a child molester aboard flight
Rate this title
A flight passenger on a flight was arrested after a co-passenger found him sending texts which indicated a possible child molestation motive.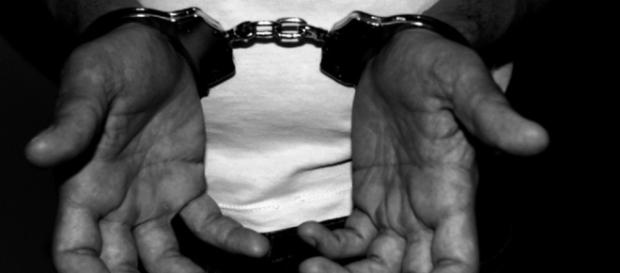 In a time when crime against children has become quite common, the police were able to prevent two child abusers from causing harm to children. It was all thanks to an observant passenger aboard a flight on which one of the offenders was also traveling. The passenger, a woman, saw disturbing text messages on the phone of a man, which led her to suspect that something was not quite right. Her quick thinking led police to bust two of the people involved in the planning of a heinous crime.
What really happened?
The incident took place aboard a Seattle-to-San Jose Southwest Airlines flight on Monday, July 31. The woman passenger saw a male passenger sitting in front of her and texting several inappropriate messages, which indicated that he was a child sex offender.
The woman claimed that she was able to see the texts as the size of the font was big and could be seen from the seat where she was sitting. She quickly snapped a picture of the messages with her phone.
The woman then alerted the flight crew about the disturbing messages and the crew, in turn, informed the police officials working at the Mineta San Jose International Airport, where the flight landed. Officers then detained the 56-year old man, named Michael Kellar hailing from Tacoma, Washington. The Internet Crimes Against Children Task Force or ICAC and the FBI responded to the scene and arrested the accused.
According to CBS News, "It appears two children, ages 5 and 7, were sexually assaulted, investigators said. Authorities say Burnworth had access to children as a baby-sitter and that Kellar was getting to the victims through her."
Kellar was charged with two counts of solicitation of a sex crime and two counts of attempting child molestation.
However, the investigators were not done and also tracked the person that Kellar was texting during the flight. It turned out to be 50-year old Gail Burnworth from Tacoma. Police were especially worried as they found evidence that Burnworth was in close contact with children. She was booked into the Pierce County Jail on charges of first-degree rape of a child, sexual exploitation of minors, and dealing in depictions of a minor engaged in sexually explicit conduct.
Burnworth no longer in custody
Burnworth had to be released from custody as the prosecutor was unable to get the charge papers in court within 72 hours of the arrest. According to The Mercury, she was released through a procedural oversight. Nevertheless, their report also went on to explain that she has since been re-arrested and is "back in custody" as "federal authorities issued an arrest warrant for her, alleging a conspiracy to produce child pornography."
San Jose police also revealed that they had identified two children as victims of the abuse related to this case and both of these children are now safe. However, law enforcement officials thanked the passenger whose alert and swift actions led to the arrests in the case.
Click to read more
and watch the video
or