A new look at the disturbing account of the baby who died in vicarage
Rate this title
Jonathan Robert Percival was born in a toilet, wrapped in a dirty towel and no one called the ambulance.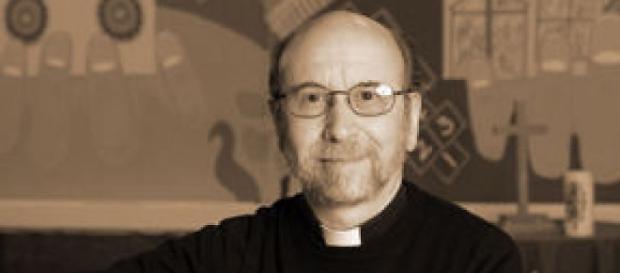 A newborn baby by the name of Johnathan Robert Percival died shortly after birth at the Holy Trinity Vicarage. Born to mother Ruth Percival, who was hiding her pregnancy from her parents, his circumstances of birth were not ideal. Ruth is the daughter of Vicar Jim Percival and Sue who suspected her pregnancy. The baby was born at home with the umbilical cord wrapped around his neck. The Telegraph has recently reported that the child's death could have been prevented
Vicar's daughter fell pregnant and was terrified to tell her parents
Ruth Percival was seeing a 50-year old man by the name of Brian O' Hanlon. She knew her parents strongly disapproved of their relationship and when she discovered she was pregnant she tried to hide this from them.
She temporarily moved in with her then boyfriend before returning home to her parents. Her father, vicar Jim Percival had suspicions that his daughter was pregnant. However, due to Ruth's overweight frame, she was able to deny this when asked.
On the night of her son's birth, both of Ruth's parents claim that they still did not know that their daughter was pregnant. Her mother, Sue Percival, thought that her daughter was ill and claimed she made her a hot water bottle for stomach pains. She then left the house to attend Mass while her daughter went into labor.
The chaotic birth of Jonathan Robert Percival
Ruth went into labor at the Holy Trinity Vicarage. She went to the bathroom and gave birth to her son who fell into the toilet. The umbilical cord was wrapped around her son's neck and the mother assumed that he was dead.
According to The Telegraph, Ruth then wrapped her newborn in a towel covered in feces. She went to dispose of his body in a dustbin where she was intercepted by her father.
Rev. Jim Percival told the police that the baby was still-born. However, this claim has been disproved by medical examiners. Jim then claimed that he stopped his daughter from disposing of the baby and took her to her GP. Baby Jonathan was left unattended on a couch. When asked why he did not call emergency services Jim Percival revealed that he was in shock and was not thinking clearly.
However, the family has each given different reports about the events of that day and on inquest has been reopened into the baby's death. According to the coroner, Alan Wilson, he stated that it was impossible to rely on the evidence being provided by the family as it was contradictory in nature.
According to The Dailymail, the coroner has reported that baby Jonathan would have survived delivery if he had received resuscitation. While the baby was born with his umbilical cord wrapped around his neck, the coroner has revealed that Jonathan Percival died needlessly.
Click to read more
and watch the video
or