Sarah Palin won't deny she was sexually harassed at Fox News in wild interview
Sarah Palin gave an unexpected answer to whether or not she was sexually harassed while working for Fox News.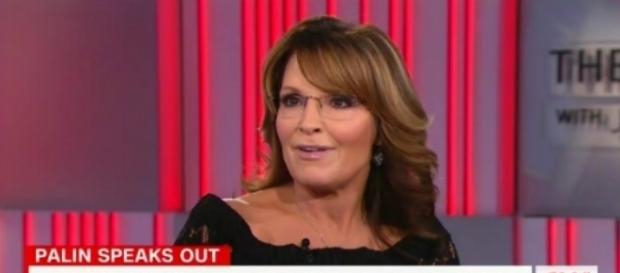 After it was announced that #Fox News had fired Bill O'Reilly after sexual harassment charges against him were made public, the news sent shock waves though all of media. When #Sarah Palin was asked about the subject, she gave a respond that raised more questions than it answered.
Palin on Fox News
The New York Times released a bombshell article earlier this month that planted the seed for Bill O'Reilly's career at Fox News to come to an end. The report revealed that the Fox News host had reached a settlement with five women who had all accused him of sexual harassment during their time working at the network. Fox News were well aware of the allegations and settlement, and even helped O'Reilly finalize the agreements to keep the news out of the public eye.
Once the story made it into the headlines, it created a domino effect that left O'Reilly out of a job, costing Fox News $25 million in their own settlement in the agreed upon buyout. The reaction has been mostly along party lines, with liberals cheering O'Reilly's exit, while fans of the former host have mostly tried to ignore the news. These issues were discussed during a CNN interview with former half-term Alaska Gov. Sarah Palin on April 20.
Joining CNN host Jake Tapper was Sarah Palin, who worked as a Fox News contributor for sometime before exiting the network in 2015. When asked about Bill O'Reilly, Fox News, and the alleged culture of sexual harassment, Palin gave a curious response. "I think the key is I use to be with Fox, I use to be with Fox," Palin said, repeating herself. "Corporate culture needs to change, " she continued.
"They (women) should not ever have to put up with any kind of intimidating work-space," Palin went on to say, before adding that women should also "not stick around for a paycheck" before complaining about it after the fact years later.
CNN: Sarah Palin's full interview with Jake Tapper https://t.co/er1AYSUbHU | https://t.co/eoxOBZhPjT #NewsInVids pic.twitter.com/pzEdCV5zQo

— World News In Videos (@WorldNewsInVids) April 20, 2017
Palin on her time
In regards to her own personal experience, Sarah Palin didn't seem comfortable speaking about it. Jake Tapper asked whether or not the former 2008 Republican vice presidential candidate ever experienced sexual harassment at Fox News, Palin answered, but sounded as if she was possibly holding back in her response. "I...wouldn't...put up..with anything that would be perceived as intimidating or harassing," Palin said while stuttering. As Tapper continued to press Palin over the issue, she replied, "You can ask them why I am no longer with Fox." After Tapper said that it "sounded like you experienced something," the former governor deflected and said it was "time to part ways." As of press time, Fox News has not responded to Palin's remarks. #Bill Oreilly