Michelle Obama's 'healthy food' initiative may soon be at an end
School cafeteria food consisted of nutritious unappetizing slop and swill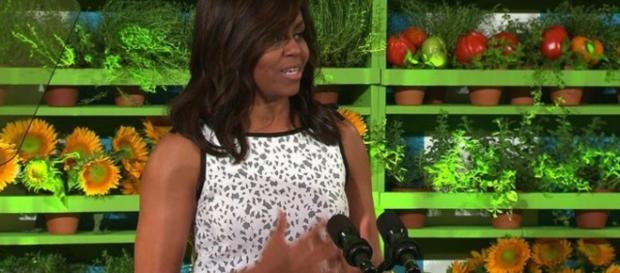 One of the most onerous public policy blunders of the #Obama presidency came not from the president but from First Lady Michelle Obama. Ms. Obama pushed for a got standards imposed that mandated healthy foods be served at #school lunch cafeterias across the country. The goal was laudable, but as with much else in the Obama era the execution left much to be desired. The resulting menus consisted of unappetizing swill that public school students declined to eat in droves, increasing food waste and making many school cafeterias money losing propositions. The situation created its own hashtag "#ThanksMichelleObama" as students posted images of the slop and swill they were being fed at school/
Now, according to Hot Air, relief is likely in sight, with a group called the "School Nutrition Association" lobbying for flexibility in school cafeteria menus.
The long national nightmare will soon be over and French fries and pizza may be returning to schools across America.
The sad fact of the matter is that the disaster could have been avoided. Instead of relying on government funded nutrition scientists, the feds could have turned to people who are experts in both nutrition and taste, that is to say celebrity chefs from the Food Network and the Cooking Channel. A panel of people like Giada De Laurentiis, Bobby Flay, and Guy Fieri could have developed a menu of meals that would have been nutritious and appealing to children.
Another idea would to have made the project a competition. Call it "The Next School Cafeteria Chef." Have contestants whip up dishes that could be served in a school cafeteria and have them judged for their nutritional value.
The ultimate test would be to have them eaten by a panel of school students. The dishes that passed both test would be added to the menu. Eventually someone would be crowned "The School Cafeteria Chef" and would get a cash prize and a cookbook deal.
Sadly, Michelle Obama has departed the world stage as the most hated woman in thousands of public schools in America all because of a good intentioned but badly executed initiative that literally starved children. #Healthy Food