SpaceX historic launch from Cape Canaveral
Kennedy Space center hosts SpaceX historic launch with onlookers amazed.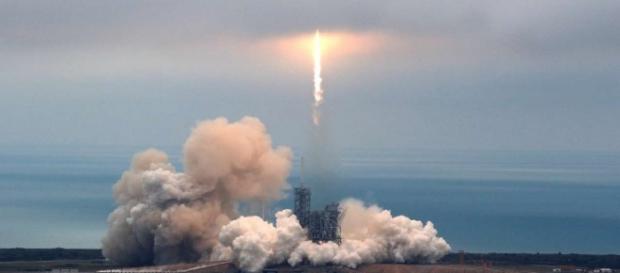 History was made Sunday as the first ever commercial rocket launch from Kennedy space center in #Cape Canaveral went off without any complications. Its mission was at least in part to resupply the I.S.S. or "International space station." This is of course, the second attempt after the first rocket was destroyed on launch due to a critical failure in early September. The #SpaceX rocket is a 210-foot long two-stage rocket carrying a "Dragon Cargo" spacecraft.
9 Merlin engines
Merlin engines were developed by SpaceX to power their Falcon 1 through Falcon 9 spacecraft. They are using RP-1 and liquid oxygen as propellants in a gas-generator power cycle.
The Merlin engine was originally designed for sea recovery and reuse. The rocket is scheduled to dock with I.S.S on Wednesday and with any luck, the I.S.S. crew can use the robotic arm to reel in the Dragon cargo spacecraft. Some of the materials being sent are medical research materials, including a crystal growth experiment that may someday benefit sufferers of rheumatoid arthritis and multiple sclerosis.
September's incident
A helium loading incident is believed to be the main cause of the explosion in September. Investigators looked into claims of possible tampering, or even sabotage, but found nothing to suggest that it had occurred. SpaceX has moved forward with an impressive schedule in spite of that setback and can look forward to renewed interest in their platform for commercial space exploration projects, research projects, joint ventures, and certainly Nasa will be along for the ride.
The cost of the lost rocket in September was estimated to be $120,000,000 U.S. dollars.
2018 mission schedule
Boeing is joining SpaceX for a mission in 2018 to launch astronauts to I.S.S. followed by a manned Orion crew capsule launch via a Saturn V type rocket. The company has its sights set on Mars in the further future, so many of their short-term projects will revolve around getting the data and experience to accomplish that goal. Every good launch encourages investors, so moving forward things for SpaceX are definitely looking up. #Kennedy Space Center