Golden Corral rolls were a big hit on Thanksgiving Day
Extra employees had to be called in on Thanksgiving Day to help fill orders for Golden Corral's dinner rolls.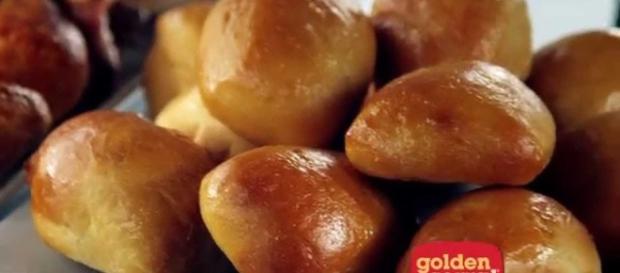 #Golden Corral was quite busy on Thanksgiving Day. The restaurant was busy not just for the customers who came in to eat, but also was extremely busy for people coming in to pick up dinner rolls they had ordered in advance. In fact, extra employees had to be called in to fill the demand for dinner rolls at the Golden Corral in Colonial Heights, Virginia. Many people found it much easier to purchase the delicious rolls from the restaurant instead of making them at home.
Dinner rolls
The restaurant's manager of the Golden Corral in Colonial Heights reported that people came from far and near to purchase dinner rolls. Some had called in their orders, but others walked in to get nothing but dozens of dinner rolls.
Many people from all over Central Virginia didn't stay to eat. They just to wanted to take home dinner rolls to complement their home cooked meal.
Extra employees on dinner roll duty
Even though extra employees were called in just to be on dinner roll duty, the restaurant was prepared for this tradition because it happens every Thanksgiving. On an average day, the all-you-can-eat restaurant sends out about 120 rolls. According to manager Mike Edwards, 12,000 dinner rolls were sent out on #Thanksgiving Day. The largest order was from a church for 30 dozen rolls. If our math is correct, that's a total of 360 rolls for that one group.
The restaurant had to keep some rolls for those who stayed to eat their Thanksgiving dinner there. Approximately 16,000 rolls were made and distributed on that one day.
That happened at just one Golden Corral. Can you imagine the total for all the Golden Corrals in the area and around the country?
Other foods
Golden Corral was opened for breakfast from 8 a.m. to 10 a.m. Then from 10 a.m. until 8 p.m., people showed up not just for the dinner rolls but for a full course meal. Of course, the traditional Thanksgiving dinner was on the buffet along with other dishes. Nobody left the establishment hungry because there was enough of everything to go around. The beauty of eating at a place like Golden Corral on Thanksgiving is that there were no dishes to wash and no leftovers to be thrown out days later. #Golden Corral Rolls