Video: Scottish woman travels VIP with Jet2 plane all to herself for $60
A woman flying from Glasgow to Crete in Greece ended up getting her own 'private jet' and described her surreal experience.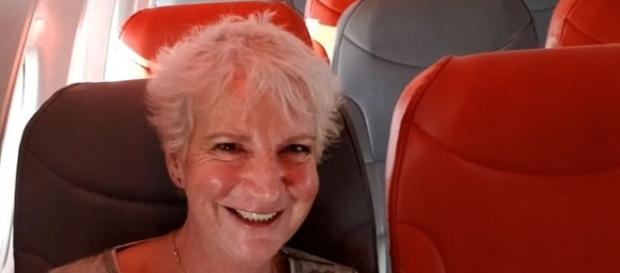 A woman flying from Scotland to Greece recently ended up getting first class, VIP treatment after she found she was the only passenger on the #Jet2 flight. While the plane would normally carry 189 passengers, she found herself completely alone, just like having her own #Private Jet.
One person for check in on Jet2 flight
As reported by CNN, Karon Grieve, who hails from Dunlop in Scotland, was flying to the Greek Island of Crete where she was planning to work on her crime novel. When she arrived at Glasgow airport on Sunday, she noticed there was no one else checking in for the 16:30 Jet2 flight.
Grieve told the BBC that as she arrived at the desk to check in, she joked with the airline staff, asking how many passengers were on the flight.
She said the man behind the desk laughed at her, telling her to guess. There were reportedly two other passengers booked for the Jet2 flight, but they were a no show.
@jet2tweets Amazing flight Glasgow to Heraklion yesterday I was the only passenger. Captain Laura and crew amazing, felt like a VIP all day! pic.twitter.com/q4CEkTf7Az

— Karon Grieve (@KaronGrieve) October 23, 2017
Grieve said she only paid £46 ($60) for the flight to Crete, but ended up getting VIP treatment. Being the only one in the empty cabin, the flight crew and pilot addressed her by her name. Grieve said each time the pilot made an announcement, she used her name, giving an example of when an announcement was broadcast telling Karon she would see Croatia on her left-hand side. Grieve said the plane flew through a lightning storm and the pilot called the Jet2 flight crew and herself by name, to run across to the other side of the cabin to look at the amazing sight.
Grieve went on to say the cabin crew were very friendly and made her feel at home, even though the whole experience felt surreal. She told the BBC interviewer there was plenty of food and drink available throughout the flight. She said she even got a little silly and ran like a kid, up and down the aisle of the plane at one stage, just for the fun of it.
To crown the Jet2 trip, when Grieve deplaned, she said there was a man standing at the bottom of the steps, with her bag in hand.
End of season flights are often empty
The BBC quotes a Jet2 spokeswoman as saying it isn't unusual to have empty flights to Greece at this time of year, with the summer season over. The spokeswoman said it was their last flight to Crete at the end of a busy season. She did add the return flight was full of customers heading home from their vacation. She went on to say how delighted they were that Grieve experienced their VIP customer treatment in style.
CNN reports that while Grieve had a great experience on the flight, many people online criticized her situation, saying that flying a plane with one passenger was a waste of money.
Grieve said there's always someone that has to make negative comments, adding there are so many horror stories about budget airlines these days, it's good to have a "feel-good" story for a change.
Listen to Grieve telling her story to the BBC in the #Video below.