5 reasons Kate Middleton dresses her children in the same clothes all the time
Have you noticed Prince George and Princess Charlotte wear their clothes over and over?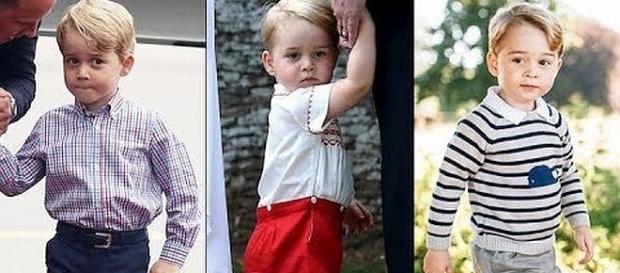 We have often seen photos of Kate Middleton wearing some of her outfits more than once. She is using the same pattern with her two children, four-year-old #Prince George and two-year-old #Princess Charlotte. This is not done by accident. She deliberately dresses them in clothes they have worn before. Surely, she and Prince William can afford to buy more clothes for their children, but there are at least five reasons they continue to dress them in clothes they have been seen in before. Experts on the subject shared those five reasons with the Daily Mail.
No shopping frenzy
Whatever the Duchess of Cambridge wears, it is sold out instantly.
It happens the same way with the clothes her young children wear. From the time they were seen wrapped in their blankets leaving the hospital when they were born, people began buying what they saw in the photos. When Prince George was seen greeting former President Barack Obama in a white robe, it was sold out immediately. The same thing happens even with the little bows seen in Princess Charlotte's hair. The parents do not want to start a shopping frenzy over what their children wear.
Affordable clothes
Kate says she wants to show the world that her children are just like other children who wear the same outfit more than once. She dresses them in affordable clothes in case other parents do try to dress their children like hers. She never dresses them in designer outfits like American celebrities dress their children.
Besides, she does not want to imply that she favors famous designers and brands over traditional clothes.
Limit attention
The mother of the two children knows that her children will be photographed and examined closely. So, she wants to limit the media attention that they receive. She believes that if photographers see them in outfits they have worn before, their photos won't get as much attention.
No trendsetters
Kate doesn't want Prince George and Princess Charlotte to be trendsetters. She wants them to wear traditional clothes like she tends to wear. Because she and her children wear traditional clothes, stores in the United Kingdom stock affordable clothes that have become quite popular for other children.
Connection to the past
If you have noticed, a lot of clothes Prince George [VIDEO]wears are similar to those Prince William wore when he was that age. That way, there is a connection to the past through the clothes. In reference to Prince George's clothes, have you noticed that he has never been seen in long pants?
There is a reason you have never seen Prince George in long pants. That's because there is a royal etiquette rule that boys can't wear long pants until they are around eight years old. In other words, Prince George has never worn trousers, only shorts. #Kate Middleton