Victoria Beckham teams up with Estée Lauder to launch 2nd makeup collection
Beckham's first partnership with the beauty company was a hit last year.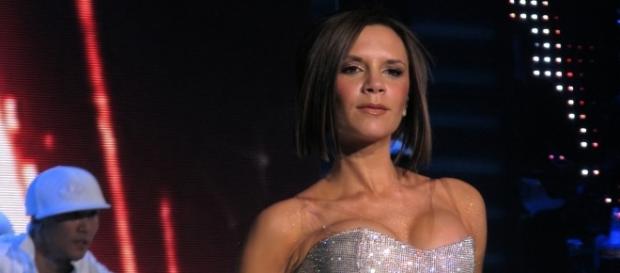 Supermodel and businesswoman Victoria Beckham recently launched her second makeup collection for the highly-esteemed beauty brand, Estée Lauder. The former Spice Girls member launched her first collection with the company last year, Mirror reported.
Beckham partnered with Estée Lauder to create an iconic collection of makeup products that are focused on the autumn and winter seasons. These makeup products mostly lean toward metallics, foil textures, metallic tones, and glossy effects.
According to the Mirror, they are inspired by the female supermodel's favorite locations around the world, such as Miami, Paris, and London. Generally, Estée Lauder describes this new collection as a set of products that are perfect for the "industrial chic."
Empowering women
Beckham said that she wanted to make women feel "empowered, beautiful and confident," that is why she launched her second line with the makeup brand.
She added, "This collection reflects my own personal beauty vision."
The new collection is composed of 10 products taken from the original line, adding 18 new items, and two sets for a limited edition. Mirror revealed the collection, such as Aura Gloss in Honey, Eye Palette, Lipstick in Black Cassis, Smudgy Matte Eyeliner in Graphite, and Blonde Gold Eye Foil.
The celebrity posted a tutorial on Instagram, showing fans how they can get "red carpet ready eyes." The products used were the Eye Palette in Blanc, Bordeaux, Gris and Noir, the Eye Kajal in Black Saffron Vanille, and Eye Ink Mascara, among many others.
The secret to @victoriabeckham's ultimate sexy eye? Watch and learn: https://t.co/CZVqxAkdNC #VBxEsteeLauder pic.twitter.com/V4zkTa47ny

— Estée Lauder (@EsteeLauder) September 1, 2017
Estée Lauder sued
One of the world's biggest cosmetics companies, Estée Lauder was recently in hot water after federal regulators sued them for gender discrimination, Bloomberg reported.
They reportedly have policies that were discriminatory against men, in particular.
According to the article, the cosmetics group has a parental leave policy that provides fathers with just two weeks of paid family leave, while new mothers get six weeks. The lawsuit was filed August 30 at the U.S. Equal Employment Opportunities Commission.
The commissions' acting director Mindy Weinstein said that the law requires Equal Pay, benefits and work that apply to both men and women. The charges alleged that the company violated these rules.
The company allegedly violated the 1964 Civil Rights Act, and the 1963 Equal Pay Act. The team has not issued a response yet with regards to the charges, and has not commented on this news, Bloomberg added. Estée Lauder is an internationally-acclaimed brand with stores located in many cities around the world.
Click to read more
and watch the video
or