Kate Middleton fashion: 4 items from her closet that you can totally afford
The Duchess of Cambridge is proof that it's not about how much a dress is--it's about how you wear it.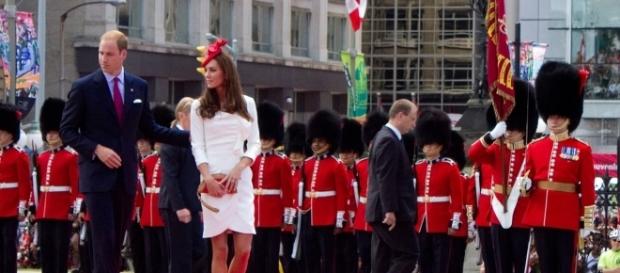 #Kate Middleton is no stranger to luxurious things and branded clothes (hello, Alexander McQueen!), but she's also a champion for affordable everyday #fashion. Just recently, the #Duchess Of Cambridge made headlines for repeatedly being spotted wearing super cheap white sneakers: the White 2750 Cotu Classics from Superga, priced at a mere $65.
Frayed denim and a pair of white Classic 2750s. Can't go wrong with that! https://t.co/H9iGJxRTf4 #SupergaUK pic.twitter.com/eMfa0l3ETP

— Superga UK (@SupergaUK) May 3, 2017
Before she was married to Britain's second-in-line to the throne, Kate Middleton was a regular fashionista who loved bargains.
She has been spotted numerous times shopping at Bicester Village, a famous discount store for high-end brands such as Prada, Gucci, and YSL.
As a royal, Princess Kate is not afraid to "recycle" clothes in public. And as evidenced by her favorite pair of white sneaks, the Duchess is proof that anyone can look stylish even without spending a fortune.
We've found four other items Kate Middleton has in her royal wardrobe which you can totally own, too!
Monsoon wedges
In May, Kate Middleton hosted a children's tea party at the Buckingham Palace wearing a cream knee-length dress by See by Chloé. Although the dress isn't exactly cheap at $460, Kate paired it with her favorite espadrille wedges from Monsoon worth only $58.
Kate's also wearing her Monsoon Fleur wedges https://t.co/BNW2vNgo6Y pic.twitter.com/QcYTSlMSQs

— Duchess Kate Blog (@HRHDuchesskate) May 13, 2017
Her entire look was just a little above $500, pretty cheap for a royal event!
Gap trousers
The Duchess of Cambridge sported another street brand during when she visited the Eden Project with Prince William last year.
She wore a navy blue blazer paired with printed skinny trousers from Gap. The price: $23.
#replikate for the Monsoon wedges only $33.95 💗 https://t.co/B4UkhoeF6j pic.twitter.com/xLtHkIRJmO

— RoyalReplikate (@royal_replikate) June 1, 2017
She finished her look with the same Monsoon wedges she clearly loves so much.
Topshop dress
Back when she was pregnant with Prince George, Kate Middleton rocked this adorable polka dots dress from Topshop. It retailed for only $56. The princess loves the brand so much and she has been photographed wearing clothes from Topshop many times, even while performing official royal duties!
Kate Middleton single handedly creating polka-dot mayhem. Topshop sold out of this dress in 1 hour! pic.twitter.com/qqypB7pX2L

— The Front Row (@The_F_Row) April 27, 2013
Zara coat
For Queen Elizabeth II's 90th birthday party last year, Kate Middleton wore a beautiful Dolce & Gabbana lace dress. But what caught everyone's attention was the gorgeous red cape coat she wore on top of it.
The coat was surprisingly affordable--only $74 at Zara. Needless to say, the coat sold out within minutes.
Kate Middleton just scored the @zara coat we need in our wardrobe: https://t.co/rNSXvtlkNv pic.twitter.com/PYEOtPaXAH

— POPSUGAR Fashion (@POPSUGARFashion) May 16, 2016
We applaud the Duchess of Cambridge for being herself even when the most expensive things are within her reach. Kate Middleton proves, again and again, that being stylish doesn't need to be costly.