Home renovation sweeping the nation
How the latest home-buying trend sweeping the nation began, and how you can get in on it.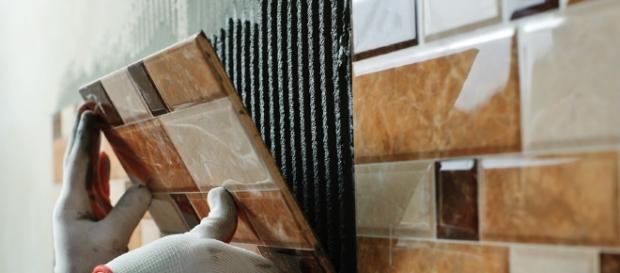 Waco, Texas. Los Angeles, California. Orange County, California. Laurel, Mississippi. What do these places have in common? They are all sites of the latest and greatest home-buying trend. This is the era of flipping -- taking an old or rundown house and renovating it to make it feel new again. Couples like Chip and Joanna Gaines and Tarek and Christina El Moussa, among others, have been filling televisions for a few years now, with increasing popularity.
What are they selling?
Oddly enough, they're selling undesirable houses. More than that, though, they're selling the idea of #Renovation. Why is this appealing? In today's world, everybody wants two things.
We want to be unique, and we want to save money. We want to stand out and find things just to our liking, without having to pay high customization prices. We also want to be smart, to not waste resources and time. We also like to do things ourselves. Thus, the flipping craze begins.
People start taking on do-it-yourself projects to spruce up their homes and make them feel fresh. They start painting, knocking down walls, and shopping at flea markets. The news reaches new home buyers, who don't want to live in a cookie-cutter house but don't have the money to pay for something fancy. They start finding lost causes, houses that nobody in their right mind would buy, and totally revamping them. Professionals catch on. Real estate agents discover that this is the new market. Interior designers find a chance to stretch their creative wings while making big profits.
Even the president is dabbling in new housing situations for the sake of restlessness and money. Now everyone is part of the newest and most profitable investment craze.
How can you get in on it?
In Los Angeles, Nate Berkus and Jeremiah Brent are some of the newest flippers to hit the scene. They specialize in saving do-it-yourself disasters, people who caught the renovation fever and got in way over their heads. Here's what's happening. People know do-it-yourself saves money. Unfortunately, not everyone is a professional. If they don't know what they're doing, they can end up starting way too many projects at once without ever finishing any of them. Then, they've got a money pit. That's pretty much the opposite of what anyone wanted. How can you prevent this from happening to you, while still staking a claim in this new flipping fun world?
From what we've all seen on these new flip shows, we can say it's important to know what you have to spend and what you're going to do before you start.
You can make almost any house your dream home, but you have to have some sense of reality. Make a plan and a budget, and be realistic about what things are going to cost. Don't make things more stressful by trying to cram $80,000 expectations into a $50,000 budget. A little can go a long way, if you're willing to be flexible and open to alternatives. If you're going through a contractor or company, give them what they need and let them do their jobs. If you're doing it yourself, note your own limitations. Most importantly, take things one step at a time. You may not be a television star, but you can still make a renovation your own. #fixerupper #Flip or Flop