FDA stops 'illegal' cancer treatments
FDA warns companies to stop promoting fraudulent cancer treatments and cures.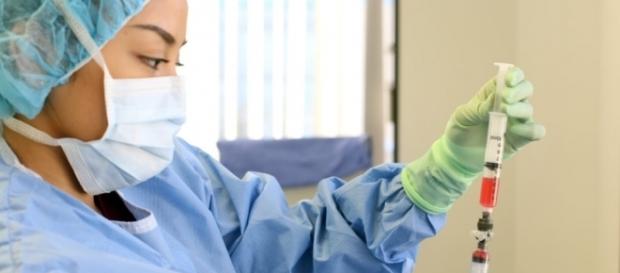 The Food and Drug Administration ordered around 14 companies to remove all fake claims of cancer cures and treatment. If these companies do not comply, they may face criminal charges and product seizures. For a disease like cancer, any drugs or treatments relating to it require the supervision of a licensed professional. Moreover, the #FDA needs to evaluate products and drugs to ensure safety and effectiveness of treatment. The FDA has issued warning notices to these companies which are based in the U.S., having more than 60 fraudulent products claiming cancer cures. These products are sold without FDA approval and are endorsed online.
Dangerous treatments
Some of these bogus treatments include having 6-12 apricot kernels daily, asparagus extract, topical creams, ointments, etc., which are claimed to have "anti-cancer" properties that can cure cancer.
The FDA also warned consumers against using such products, as they are untested and may have substances that can endanger one's health.
Moreover, the ingredients can dangerously mix with prescription drugs and medical treatments for cancer. They are in no way a substitute for professional treatments, but a waste of money and a health risk. The products include pills, teas, drops, creams etc., which are endorsed as treating and preventing cancer altogether. The FDA said that these items are not approved and are a violation of federal law. One FDA official also stated that such products are not proven to work and should not be consumed, as they may be unsafe, and their usage can prevent a person from seeking appropriate professional and medical treatment for cancer.
Action by the FDA
One Los Angeles-based company claimed that a person can prevent heart conditions and cancer by taking Asparagus Extract.
It also went on to state that their herbal blend can cure cancer at a DNA level, and called it a "cancer inhibition therapy." The FDA gave the companies a deadline of 15 days to repair the damage and comply with the rules. In case the companies do not correct the violations and remove the offending language, the agency might take further action against them. Court injunctions against the sale of their products, prison terms and hefty fines can be imposed in case of non-compliance.
The companies which have endorsed several such products with fraudulent claims have majorly done so on the internet through their websites. Other platforms like social media are also used to promote such bogus treatments. In fact, in the last 10 years, the agency has issued 90 notices and warnings to these companies, but these warnings have managed to only stop sales temporarily. Sadly, these companies are now also targeting pets and selling fake cancer remedies to the owners. This trend is on the rise, with various treatments for terminally ill dogs and cats being made available on the internet. #fake cures #Cancer Treatments