Sterling Ruby is Calvin Klein's latest muse
Sterling Ruby is a phenomenal artist and his art is simply breathtaking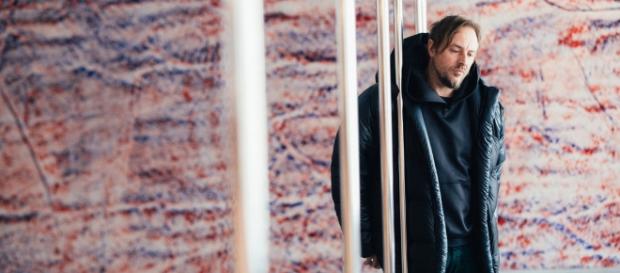 You have probably heard about "Light Box" at 505 Fifth Avenue. This lobby is an incredible artwork represented by amazing violet and blue colors. This beautiful artwork is a creation of successful artist James Turrell.
Another stunning piece of art is located in the #calvin klein headquarters at 205 West 39th Street. The name of the prosperous artist who made this creation is #Sterling Ruby. Ruby is an art world phenomenon who Calvin Klein used to decorate and transform his towering Art Deco building.
The dazzling design
The creation Mr. Ruby has done is simply dazzling. According to the descriptions, the facade on the first three floors is painted black.
A collection of things, such as pompoms, chrome buckets, and other small details hang over the ground floor space. The top-floor showroom is covered with hand painted wallpaper and fabric. Also, this combination speaks for Ruby's signature and is represented by a mix of bleach stains and uneven red and blue spots.
Current Calvin Klein's campaign includes models, wearing a new type of underwear, who are standing in front of Mr. Ruby's artwork called "Flag (4791)". But, this is not the end. Moreover, the most expected project will be presented this summer when Mr. Ruby recreates Calvin Klein's store on Madison Avenue. This will be first featured in "Surface magazine".
Sterling's connection with fashion industry
The most important person who bonded Sterling for the #fashion industry was Mr. Simson.
The two met in 2005 during a visit to Marc Foxx in Los Angeles. Mr. Ruby was known as someone who didn't make a distinction between fashion and art. He usually made his own clothes, such as blanched denim jackets made from redeemed fabrics in his studio in Vernon, Calif. This acquaintance quickly became rich and creative partnership was developed.
In 2008, Mr. Ruby designed a store for Mr. Simson in Tokyo. The room was decorated as white space with undefined drops of blue paint. Next year, the pair produced a denim collection featuring Mr. Ruby's pattern. In fact, Mr. Simson is the one who connected Calvin Klein and Mr. Ruby. In addition, Mr. Simson's comment on this Klein-Sterling cooperation for New York Times is: "I suppose I understand what Calvin Klein means from the outside, but Sterling understands what Calvin Klein means from the inside – he is an American." Mr. Ruby is very satisfied with his cooperation with Klein, and he says, "But that's why I love working with him: Both of us can vent and come to terms with what our differences are."