Lawmakers want FBI to locate the missing black girls from Washington, D.C.
There is an increase in the number of missing black girls from Washington, D.C. area and, a section of lawmakers want FBI to investigate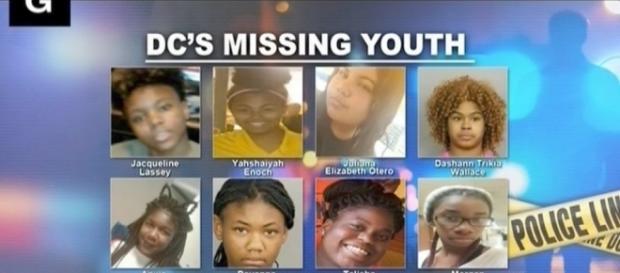 The number of missing juveniles in District of Columbia is on the rise. It was 501 in the first three months of 2017 and, out of these, as many as 22 are still not solved as on March 22. Many of the missing girls are either black or Latino. The figures are provided by the Metropolitan Police Department which is the city's police force and, the rise is a matter of concern for the authorities.
Fox News reports that a section of #Lawmakers want #FBI to extend assistance to search for the missing juveniles because they feel it be a pointer to an unwanted trend. They have submitted details of these missing girls and, eight of them are teenage girls.
President Donald Trump has assured to do the needful.
However, D.C. police officials refute the charges of increase. They support their statement by putting up figures and insist that, according to their data, there has been a drop in the number of missing child cases in the District. It was 2,433 in 2015 and reduced to 2,242 in 2016 – the highest was 2,610 way back in 2001.
Is human trafficking involved?
Derrica Wilson, co-founder of the Black and Missing Foundation, fears that human trafficking could be responsible. In support of her theory, she brings up the case of an 8-year-old girl who is missing ever since she vanished from a city homeless shelter in 2014. To make matters worse, a janitor who worked there was found dead when the search was on for the missing girl. The janitor had apparently committed suicide.
Derrica Wilson is of the opinion that children who belong to the low-income group, the runway kids apart from the homeless are vulnerable. They are easy prey of human traffickers who take advantage of the situation.
The larger picture
When the United States is taken as a whole, the number of missing black children under 18 was 170,899 and, the year before, the figure was 169,655 – the data is that of the National Crime Information Center. Congressional Black Caucus Chairman Cedric Richmond, D-La. feels the matter needs to be investigated in details to interpret the signals accurately. He wants the Department of Justice and the FBI to make full use of every tool and help return the missing children to their parents. It has to be agreed that girls go missing for a variety of reasons, but when these missing girls are from a particular community, it brings up uncomfortable questions that need satisfactory answers. #Washington Dc Area