Pet lovers celebrate 'National Love Your Pet Day'
February 20 is 'National Love Your Pet Day' for pet owners to do extra things for and with their pets.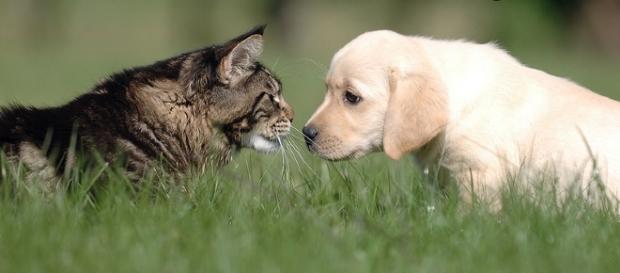 #February 20 has been designated "National Love Your #Pet Day." However, most people don't need a special day set aside to love their pets because they love them every day. People worldwide have all kinds of pets based on their personal preference. They might have dogs, cats, fish, gerbils, rabbits, turtles, frogs, and even snakes.
Photos of pets
No matter which type of pet you have, some talk shows and news shows on television have invited people to send photos of their pets to be shared on the air and on their websites. Television shows are also offering ideas to show pets, extra love. For example, WXYZ in Detroit, Michigan suggested pet owners can show love by taking their dogs for longer walks or give them a new toy.
Cat owners can give their cats an extra treat. Fish owners can spend time their fish and talk to them. No matter what you decide to do, remember February 20 is a day to pamper your pets and give them extra attention.
According to the National Holiday Calendar, there are some interesting things about pets. For instance, did you know that most households in the United States have at least one pet?
Not just President's Day... it's also National Love Your Pet Day! pic.twitter.com/ZZeW7FbvOO

— KHOU 11 News Houston (@KHOU) February 20, 2017
Categories of pets
Pets fall into different categories. Dogs are canines while cats are felines, but there are other categories. People keep rodents such as rats, gerbils, hamsters, chinchillas, rabbits, and guinea pigs. There are avian pets, such as canaries, parakeets, and parrots.
Reptile pets include turtles, lizards, and snakes. Aquatic pets include tropical fish and frogs. Arthropod pets include tarantulas and hermit crabs. Not all pets are kept inside. For instance, some people have horses as pets, and they are kept outside.
Pet statistics
In the United States, pet owners are in the majority. Most people think dogs are more popular than cats in the United States. However, approximately 78.2 million people own at least one dog and approximately 86.4 million people own at least one cat. Let's not forget about rabbits because 5.3 million households have rabbits.
Did you know pets outnumber children four to one in the United States? Do you own a pet? If so, which pet do you own? Give your pet extra love and attention on National Love Your Pet Day. #Pet owner