Destiny 2: Raid chest, Prime Engram glitch addressed, devs to look into PvP, weekly bounty
Bungie has recently rolled out a blog post that tackled several emerging issues in Destiny 2.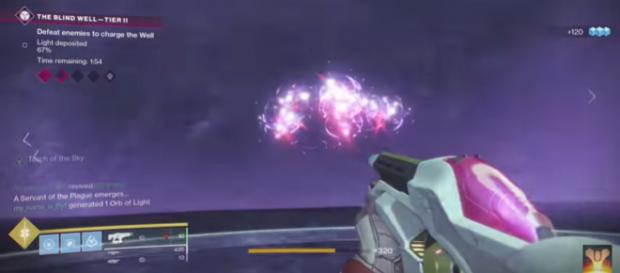 After the release of the "Forsaken" expansion, "Destiny 2" players have been discovering glitches that allowed them to obtain some of the rare items in the online-only shooter. There were also issues that were recently discovered by Bungie that got "D2's" player base to grow quite frustrated. That said, the game developer just released an official statement addressing these issues and detailed some of the workarounds that they've implemented so far.
As mentioned, the latest blog post from Bungie's Community Manager Dmg (@A_dmg04) has addressed some of the emerging issues in "Destiny 2." His "Rapid Response to Known Issues" blog was also posted over on the game's subreddit as he and Cozmo (@Cozmo23) also answered some of the community's questions.
Raid chest suppressed
Dmg kicked things off with the recent cheese in The Dreaming City where Guardians were able to get some early raid gear in one of the chests. He stated that they've already "suppressed" the chest adding that the early raid loot obtained by the players will not be rescinded.
A Prime Engram glitch was also addressed in the blog post. The exploit allowed players to get these Engrams at a very fast rate while using Prime Attunement. That said, Dmg warned the community that accumulating Prime Engrams in a short period of time will eventually reduce the rate at which players earn the item.
The blog post also tackled the unforeseen Milestone reset that affected the Crucible, Gambit, and Heroic Story challenges. The bug has caused players not to get powerful rewards albeit completing the challenges. Dmg stated that they are currently looking into it and will be issuing a fix once they've located the bug's root cause.
As for Gambit Suspension issues, Bungie is still investigating the issue where Guardians are slapped with suspensions due to disconnections. Dmg added that players will still be getting 15-minute suspensions until the issue is resolved.
Meanwhile, Dmg also stated in the blog post that they've recently implemented what he calls a server-side fix to an issue that has been compromising the economy of Masterwork Cores. They are still devising a permanent solution for this one though.
Rapid Response to Known Issues - 09/10/2018 https://t.co/bOw6fpy7JS via @reddit

— Rusted Gamer (@cruzerwin126) September 11, 2018

Other bugs brought up by Redditors
Redditors of the subreddit, on the other hand, also brought to light a couple of issues that were not included in the blog post.
One of these is a bug that affects the weekly bounty system where players who do not give the offering on the first character to the oracle, the second offering will not be rewarded to the second character.
Another issue that was brought to light is a PvP bug where players are not getting loot after a match. A number of players also pointed out that Titans may well seem to be affected by this since the other two classes are still getting some stuff. Cozmo responded to both issues stating that they'll be looking into these.
This news article has been verified through:
https://www.bungie.net/en/Forums/Post/248458684
https://www.reddit.com/r/DestinyTheGame/comments/9epyiq/rapid_response_to_known_issues_09102018/