Don't get your hopes up to see a new Sony console at this year's Electronic Entertainment Expo (E3), because despite Sony's CEO saying that the PlayStation 4 is already at the end of its life cycle, we are at least three years off from a new console, according to the Wall Street Journal. Rest assured your current catalog of games will be fine for now.
A brief history
Sony hit an upswing in this console generation by selling over 79 million units worldwide since the initial launch back in November 2013. Sony caught the eye of fans around the world by offering a rather entertaining instructional video, taking a stab at Microsoft's Xbox One and it's rumored inability to trade physical games with friends.
Some people are happy with the decision to release a new home console three years from now. These same people (including myself) are content with the current library of games, along with other titles such as Insomniac Studio's "Spider-Man" releasing in September.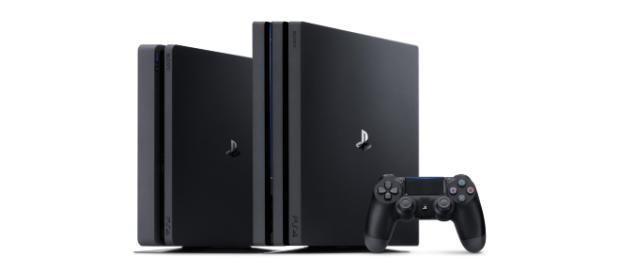 Titles like "The Last of Us 2" are keeping fans excited and on the edge of their seats as they patiently wait for the next chapter in the story of Joel and Ellie. Other, more immediate titles, such as "Detroit: Become Human" and the recently released "God of War"makes the current PlayStation 4 platform very desirable.
The other shoe
Other fans are skeptical, hoping that Sony learns from their current mistake and hopes that the PlayStation 5 will include backward compatibility, which is something that the PlayStation 4 currently does not have due to the nature of the PlayStation 3's cell processor.
Instead of offering the ability to play PlayStation 3 games, the PlayStation 4 has an integrated app called PlayStation Now, which allowed games to be streamed directly to the PlayStation 4 console (similar to Netflix or Hulu streaming video services). PlayStation Now was an awesome alternative to owning another console, although the streaming quality was poor and the controls would lag fairly often depending entirely on your internet connection.
It was almost necessary to keep a wired connection to your system to fully utilize the online service. Naturally, fans are also clamoring for additional hardware upgrades that keep the price point fair and not step over the line of being too expensive. The PlayStation 3 was lauded as it launched with the price point of $600 USD, causing fans to not purchase the system right away, although Sony claimed the price point was high due to the system being backward compatible with PlayStation 1 and PlayStation 2 games.
No matter what happens, I hope that Sony keeps the form factor of the Dual Shock 4 controller. Besides the light bar draining the battery and the battery itself not keeping a long life, the Dual Shock 4 controller has been the best controller Sony has developed to date. Let's hope they take the same consideration with the PlayStation 5.