'PlayerUnknown's Battlegrounds' is getting some fog later this week
This week's update will include a new weather effect in 'PlayerUnknown's Battlegrounds'.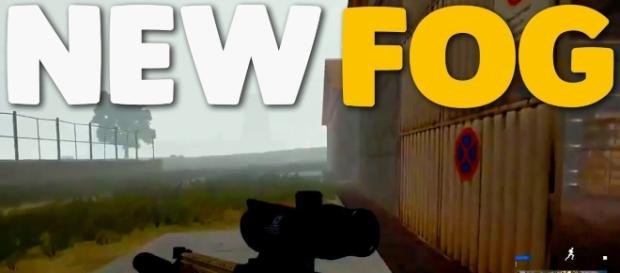 "PlayerUnknown's Battlegrounds" has picked up pace since it launched on the PC. The game is basically a team deathmatch where you and 90-something other people are placed in a large island. The only goal here is to be the last man standing, so you'll have to do everything you can to stay alive. The developers are still trying to improve the game, and they've recently dropped some new images of a new weather effect.
It's getting foggy
So far, "PlayerUnknown's Battlegrounds" fans have fought in the harsh sunlight, pouring rain, and a sunset setting. This time, Dot Esports said that the players will be fighting through the extremely dense #Fog.
The few teaser images transform the large battlefield into something that looks like it came out of a "Silent Hill" game – but without all the bloodthirsty monsters. This new weather effect will make it much more difficult to seek out enemies and hunt them down. Similarly, it'll also be easier to sneak up on unsuspecting enemies and kill them easily. This should provide some new interesting gameplay options, so the fog update is something to look forward to.
The weather effect will be coming to "PlayerUnknown's Battlegrounds" later this #Week, so fans can try it out soon. That said, the upcoming update will also introduce the leaderboards for the first-person perspective matches along with a brand new gun called the Mini-14. All the new content is expected to arrive this Thursday, September 14.
Ready to hit the big leagues?
In other news, the franchise has supposedly partnered with esports giant, ESL, to host the "PUBG" Invitational – the very first esports tournament for the game, as per Polygon. So far, 80 professional players are on the guest list with 20 other amateurs competing in an onsite qualifier. Despite still being in development, the deathmatch game is already gearing up for some big plans in its lifespan.
While fans may want to vigorously compete, it seems like Bluehole vice president Dr. Chang Han Kim isn't ready for that level yet. He claimed that their product is still incomplete and that there are plenty of things that still need tweaking. It's worth pointing out that the game is still in Early Access, which is why they believe that it's still too early for competitive play. However, the fact that many players want to play "PlayerUnknown's Battlegrounds" competitively is placing a lot of pressure on their shoulders. There's no doubt that the game will become big once it officially launches. For now, the developers just want to focus on smoothing out all the little details and bugs. #Battleground