Galaxy Note 8 could be massive and here's why
While nothing is set in stone yet, multiple reports claim the upcoming Galaxy Note 8 will be one huge smartphone.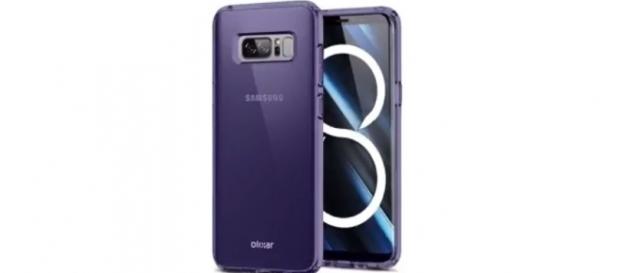 Samsung unveiled its Galaxy Note 7 smartphone at an Unpacked event back in August last year. After garnering huge popularity initially, the large screen handset started going downhill.
On August 24, a Note 7 blowout report hailing from China surfaced online. The device had reportedly been charging when it exploded.
By the end of August, more than 30 Note 7 explosions were reported. As a result, sales were halted in China as Samsung recalled the controversy plagued smartphones. The worldwide recall was deemed the largest in consumer electronics history.
Can Samsung rescue its reputation?
It's no secret that the South Korean handset maker heavily relies on the upcoming Galaxy Note 8 to amend the company's run-down reputation.
In a bid to lure back Galaxy fans who abandoned the ill-fated brand amid the Note 7 fiasco, Samsung is highly likely to equip the next Note flagship smartphone with an array of awe-inspiring specifications and features.
The Galaxy Note 8 has been floating around the rumor mill for some time now, while tech gurus continue to hint at a massive design for the hotly anticipated smartphone from Samsung. In his latest report, Forbes' contributor Gordon Kelly pointed out that Samsung has confirmed the Note 8 is going to be massive.
The Note 8 official teaser
On Tuesday, August 15, Samsung rolled out the Galaxy Note 8's official teaser and no prizes for guessing, it centers on the upcoming handset's colossal size. Apparently, Samsung is bent on giving this design aspect of the upcoming smartphone a little weight.
Dubbed as "Do bigger things" the Galaxy Note 8 teaser video shows a stylus replacing negatives such as "can't" and "impossible" with positives such as "can." Aside from that, "big," which is not necessarily a negative is erased and replaced with "bigger."
Samsung will be relying on its considerable marketing budget to gain the confidence of buyers making them believe that bigger is actually better. It's worth noting that the Note 8 won't be exactly as big as the company wants its buyers to believe.
While the Galaxy Note 8 is expected to sport a massive 6.4-inch display, which is the largest Samsung has shipped on a premium smartphone; hypothetically it seems only slightly bigger than the Galaxy S8 Plus, which came with a 6.3-inch display. But according to Kelly, that won't be the case.
Despite sporting nearly identical display sizes, the upcoming Galaxy Note 8 will be noticeably bigger than the Galaxy S8. The speculation stems from the teaser trailer which lays emphasis on the Note 8's stylus.
Coming with a stylus on deck imply the device will be taller, wider as well as more angular since the stylus will be clutched in the bottom left corner.
This aligns with a render revealed by another Forbes' contributor Benjamin Geskin, who was able to make an educated guess of this proportion because Samsung has not deviated from the silhouette marketing strategy it adopted for the recently launched Galaxy S8 and its larger sibling, the S8 Plus.
Since both silhouettes proved to be true to the final design in terms of dimensions, so employing the same scale to the Galaxy Note 8 invite gave us a proportional comparison.
Samsung will be substantially increasing the price of the upcoming phablet, particularly for the limited "Emperor Edition," and it will be interesting to see if Galaxy fans can accept that. If the new phablet manages to sweep smartphone enthusiasts off their feet, we can expect its successor i.e. the Galaxy Note 9 to be even larger. #Galaxy Note 8 Rumors #Galaxy Note 8 features #Galaxy Note 8 specifications