'Friday the 13th: The Game' sells close to 2 million copies
Despite the criticisms of bugs and a lackluster single-player mode, the horror game has been doing well in sales.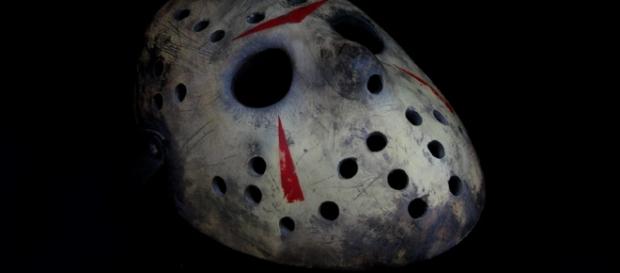 '#Friday the 13th' is an iconic movie franchise and it has been developed into a game. #The Game released this summer on May 26 for the PlayStation 4 and Xbox One. It is also available on Windows. Next year, there will be many good games arriving on the PS4. Despite a lot of criticism, 'Friday the 13th: The Game' has been able to sell close to 2 million copies since its debut. It seems that horror sells and the game has been a 'sleeper hit.'
The game's issues
The game has been plagued by bugs and a bunch of issues that took away from the overall experience. It seems that the game was rushed and that it was released too early to the public.
The evidence showed in its buggy launch and with the single-player mode that was unpolished and looked to still be in development.
An article on GameSpot.com written by Alex Newhouse says that publisher Gun Media stated that the "game has moved 1.8 million units in the two months since it launched." The studio did mention the game's issues but had confidence in fixing the issues and in moving forward.
The studio has also said that they will be adding more content and do more to the game as a whole. They are looking to improve the experience.
A surprise hit
It is fun though and stays with the roots of the series. Playing as the popular classic horror figure Jason, is exhilarating and gory. Jason goes around killing and terrorizing people until their imminent doom. It is obvious that the game has surpassed critics and others expectations.
What is so surprising is that the game has done so well without a physical copy release. A fan or customer can only buy the game through the PlayStation store or Xbox store.
Physical copy to launch
The company will be looking to be more successful and reach more customers by releasing a physical copy of the horror game on Friday the 13th, come this October. The physical copy will be on the PlayStation 4 and Xbox One, it will also include a Bloody Jason skin and a free clothing pack to use for playable camp counselors.
It will cost 40 dollars, the same price as the digital editions. 'Friday the 13th: The Game' has undergone bug fixes to bring a more polished and memorable experience. It got a long awaited patch for the Xbox One that improved the overall performance. The studio is looking to improve the game's many issues suffered since launch.
The company is trying to please customers by handing out content at no additional charge as an apology. Last month, they brought the game's first content update. 'Friday the 13th' could continue to sell well when the physical copies are released to the public. The game has been able to sell well as it is priced at only $40 because traditionally games usually cost $60. It is great that they were able to sell nearly 2 million copies on digital versions alone and on a $40 dollar price tag. #Single Player Mode