Complimentary costumes: Video game characters as cosplayers.
They say imitation is the sincerest form of flattery, let's look at cosplaying in video games.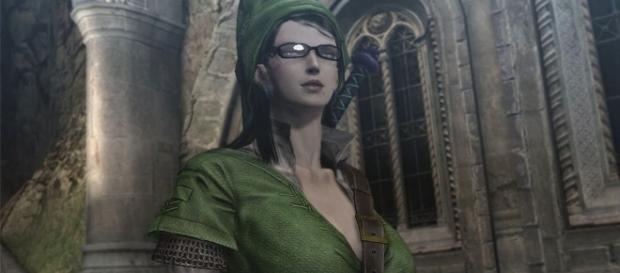 Cosplaying is a growing hobby where participants called cosplayers wear costumes and accessories to represent a specific character. The term #Cosplay originated from Japan in 1984 as a contraction of the words costume play, inspired by and grew out of the practice then-known as fan costuming at sci-fi conventions, beginning with the 1st World Science Fiction Convention in New York City in 1939.
Cosplayers are commonly inspired by a wide array of interests like manga, anime, comic books, movies, TV shows and video games to name a few. Cosplaying is not limited to real people who dress up as fictional characters, in some occasions even video game characters dress up as other video game or fictional characters.
With the development of video games and the dawn of downloadable content and crossover franchises cosplaying has been a hobby our favorite video game characters have come to adapt.
Ezio as Raiden
Ezio Auditore da Firenze is a fictional character in the video game series Assassin's Creed. In "Assassin's Creed: Brotherhood," players can get the chance to unlock an outfit for Ezio that pays homage to Metal Gear's favorite cyborg mercenary, Raiden. While the outfit alters Ezio Auditore da Firenze's body, his hair and facial features remain unchanged. The outfit can be unlocked by finishing all the training sessions in the Animus Virtual Training Program with at least a Bronze Medal.
Bayonetta as Princess Peach, Link and Samus Aran
Bayonetta is a fictional character and protagonist of the video game Bayonetta and its sequel, developed by Platinum Games and published by Sega and Nintendo respectively.
In its port to Wii U, Bayonetta was given Nintendo themed costumes that change certain mechanics of the game, these costumes were also included in Bayonetta 2. Bayonetta's costumes were named as: Hero Of Hyrule (changes Bayonetta's appearance changes to resemble Link from The Legend of Zelda series), Mushroom Kingdom Princess / Sarasaland Princess (Bayonetta's appearance changes to resemble Princess Peach Toadstool or Princess Daisy from the Mario series), Galactic Bounty Hunter (Bayonetta's appearance changes to resemble Samus Aran in her Power Suit from the Metroid series) respectively.
Tina Armstrong as Mail, Lilysse, Katsuragi and Cana Alberona
Fan favorite Tina Armstrong appears as a playable character in the #Dead Or Alive fighting game franchise by Team Ninja and Tecmo Koei. The game has been known for its richly designed characters and befitting costumes, Tina in Last Round can additionally gain the costumes of Mail from Nihon Falcom's Popful Mail, Lilysse from Gust's Nights of Azure, Katsuragi from Tamsoft's Senran Kagura, and Cana Alberona from the manga and anime Fairy Tail, among others, including a ninja outfit, a costume designed by Tamiki Wakaki, and the Military Police Regiment uniform from Attack on Titan, as downloadable content. #Assassin Creed