'ARK Survival Evolved' Ragnarok update goes live, PS4 servers are now running
The Ragnarok patch for 'ARK Survival Evolved' has finally arrived alongside the PS4 servers.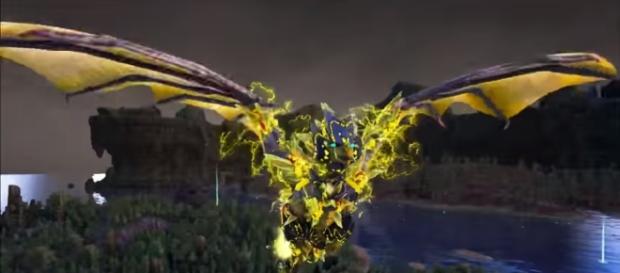 A lot has been going on with Studio Wildcard's "Ark Survival Evolved" as the game maker announced the game's rentable console servers, though Xbox One players will be irked with some bad news about it. Also, a huge update is about to drop on one of the game's maps specifically on the island's South West portion.
Hosted by Nitrado
The PC-hosted PlayStation 4 servers for "ARK Survival Evolved" officially went live as it was announced on both of the game's website and on its Twitter account. Wildcard also revealed that they have tapped Nitrado to host their PC-dedicated servers for its initial run adding that other game hosting firms will soon follow.
However, Xbox One fans were saddened to learn that servers for their console won't be out until next month.
PC-Hosted Console servers for PS4 (w/ @nitrado) are here! Plus PC Ragnarok update info! https://t.co/OyvHLEyIfO pic.twitter.com/QL4OH0Dw5N

— ARK (@survivetheark) August 17, 2017
Fans might remember that the developer pointed out sometime in early 2017 that both PlayStation 4 and Xbox One consoles will be getting the same services, though there will be delays for Microsoft's gaming platform.
Wildcard also hinted that they've got some new content under the pipeline that will be included when "ARK Survival Evolved" is released on August 29 (fingers crossed).
The otter – Lutra Peloso - is expected to be on that upcoming content and will go alongside the game's release. It was also highlighted by the game developer that the furry fellow can be tamed to be the player's travel buddy within the game. Studio Wildcard went on hinting that Lutra Peloso won't be the only beast companion within the title by the time it hits the shelves.
The Southwest Update
Meanwhile, the Ragnarok map has just received its first massive tweak as the island was given a whopping 25 percent land mass expansion. This will provide players more room to play on and more things to discover with its huge islands, free range Wyvern Cove, underwater passages, a meteor crash site, temple ruins, and a so-called mini Tasmania, Australia.
Alongside these land features are included the much-awaited tameable Titanoboas that has been suggested by the "ARK" player base for the longest time.
Tweaks were also devised for eggs and newborn ovis where both of them no longer fall through walls during rendering and after being born.
A new server option was also added in the recently released update where it respawns the wild dinos whenever the server restarts. This option was added to prevent these scaly beasts from getting scarcely populated within the long running servers of the game. For the complete roster of the new update, fans might want to check on this link. Check out a video about "ARK Survival Evolved" here: