'Pokemon Go' Legendary Raids happening, Lugia and Articuno are now live.
Rate this title
The highly anticipated Legendary Raids in 'Pokemon Go' is finally happening and players are having the best time of their lives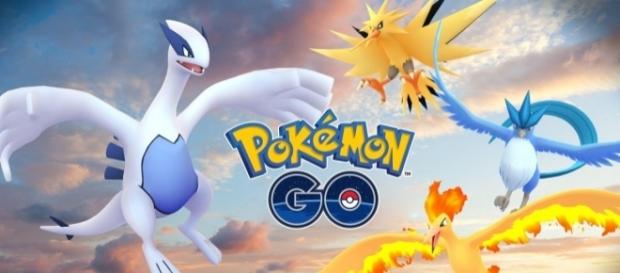 The heavily speculated Legendary Raids in the most popular augmented reality game, "Pokemon Go" is finally happening. Reports from players who have seen and interacted with these Legendaries are coming in waves this week. So far, details about the latest event in the game have been pouring in, thanks to the players who are actively reporting it on The Silph Road.
Legendary Raids
In the Chicago Festival, players were tasked to complete a number of global challenges, and they delivered. Because of this, a new event unlocked, which is dubbed as the Legendary Raids. According to several reports from players, there are two Legendary pocket monsters known as Lugia and Articuno appearing in the level five Raid Battles of the augmented reality game.
For players who want to take part in the game's first-ever Legendary raid battles, all they need is a regular Raid ticket for now. However, let us not disregard the fact that Niantic Labs might require special tickets soon. So far, players are given 300 seconds to beat the creatures instead of the regular 180 seconds. Moreover, the Raid lasts for two hours instead of 1 hour.
The first of the level five Raids have a little more CP compared to the Tyranitar level four raid. Tyranitar has 34, 707 CP while Lugia has 42,753 CP and Articuno, 37,603 CP. Players who win in the latest event will get 10,000 XP.
Other details
According to the game files, there is a very slim chance that players can catch the Legendaries in the game. The statistics reveal that the probability of catching is just a mere 2 percent.
However, players can increase this probability to 5.5 percent by getting Golden Razz Berries.
According to Niantic Labs, other creatures like Moltres and Zapdos will surface in the game soon. Lugia is the icon of numerous medals about the Legendaries. During the Chicago Fest, Team Mystic was able to catch the most pocket monsters at the end of the challenge windows. This is the reason why Articuno is the first Legendary bird that is available now.
Aside from those interesting details, players who attended the Chicago Festival will be rewarded with free Lugia, a ticket refund and $100 worth of free PokeCoins to compensate with the issues that the game met during the event.
More bonuses
Moreover, players will still get more bonuses until 7 pm (CDT) on July 24. Among the bonuses are Doubled rewards for Candy and Star Dust. Players will also get Double XP as well as increased Pokemon encounter rate. The hatching distance is decreased by one-third and the Buddy distance to earn candies is now decreased. There are also other Legendaries that are expected to pop up anytime in "Pokemon Go."
Click to read more
and watch the video
or