Nikson's 'Joy of Creation': Story Mode better than the original 'FNaF' series
This fan-made game beats all standards in terms of voice acting, story, gameplay, soundtracks, and graphics.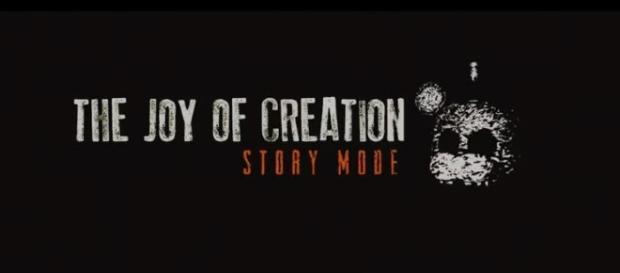 A new fan-made game based on Scott Cawthon's "Five Nights at Freddy's" is taking the fandom by storm. Ever since the game was released and fans tried it, they were astounded by the excellent graphics, voice acting, and other elements that made "The Joy of Creation: Story Mode" (TJoC) a must-play for "FNaF" fans. In addition, he created an immersive story that brought even more fans on board.
Now, this fan-made game by Nikson beats the classic FNaF games. Rather, the quality of the game is compared to that of a well-known game company. As immersive as the story can be, everything in TJoC is smooth from game performance to its mechanics.
Here is the game's release trailer via YouTube:
Challenges encountered before reviving game
Before reviving the game, the developer Nikson created a poll that asked fans and players a question to either revive the old Joy of Creation or not. He received 500+ votes on "YES" and 30+ votes on "NO." As he got more votes on "YES," he started reviving the project. Nikson set up the GameJolt page of the game, a revived version entitled "The Joy of Creation: Reborn" when it was almost complete. Nikson did not work alone and he asked help from friends.
These are the people who helped out:
Luciifersam01 - for the animations.
MrBreino - for the story, a writer
Nathan Hanover - for the original soundtracks
EverythingAnimations - for the base animatronic models
Ry-Guy, Olivia Steele, and RyanTheMic - for the characters' voices/voice acting
The additional friends who contributed to the success of the game were:
Mr. Jericho
JeliLiam
Foxarocious
Kenan89
Going further, another update has been released by Nikson and his team, which is the "The Joy of Creation: Story Mode" that focused on FNaF series creator, Scott Cawthon, and his wife. Based on the trailer above, it was something new to venture into.
Game mechanics
TJoC contains five stages and each stage has different settings. A few examples are "Living Room" and "The Office." The game mechanics are simple and just like the classic FNaF games, players need to hide. Compared to the original FNaF, this game allows players to roam freely in the room, which presents a new perspective and experience. In addition, players can check on televisions, "PAUSE" either Freddy or Foxy's movements, and look through keyholes to see if Ignited Bonny is still there.
Players should use the environment to their advantage to get through the night. The five stages feature different gameplay and environments, so players should be keen on their surroundings.
"Joy of Creation: Story Mode" is available now on GameJolt and free for download. As this is a fan-made game, the developers behind it strongly inform fans that "FNaF and its characters are owned by Scott Cawthon." While "Five Nights at Freddy's 6" is temporarily abandoned, why not play this game first? Here is the gameplay from famous YouTube Markiplier below:
Click to read more
You will watch a video to read the news
or