EVO 2017: the biggest fighting game tournament and its games
Las Vegas, Nevada hosts the EVO 2017 fighting game tournament this weekend at the Mandalay Bay.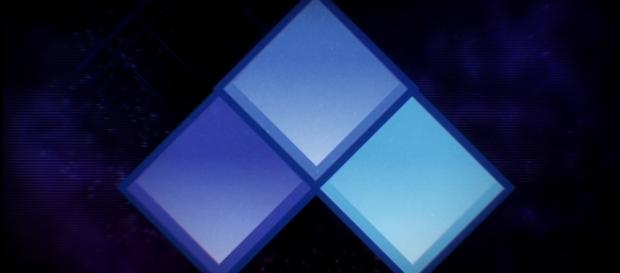 #Fighting Game enthusiasts are in for a treat this weekend as #EVO 2017 makes it return to Las Vegas. The tournament gathers all of the best players around the world in one location to determine the world's best player. What started out as a small gathering of gamers playing against each other soon grew up to become the biggest competition dedicated to all kind of fighting games.
#EVO 2017 is scheduled to officially feature nine different titles from different publishers. These include "Street Fighter V", "Guilty Gear Xrd Rev 2", "Tekken 7", Super Smash Bros. Melee", "Super Smash Bros. for Wii U", "The King of Fighter XIV", "Blazblue: Central Fiction", and "Ultimate Marvel vs.
Capcom 3". The premiere event will be held at the Mandalay Bay in Las Vegas, Nevada on July 14. The finals will move to the main arena on Sunday, July 16.
'Tekken 7'
This fighting game from Bandai Namco was released way back on March 18th, 2015 and just recently for home consoles. EVO has hosted tournaments for this fighting game for over 3 years already. The current competition has around 1,283 entrants that will battle against each other for the championship. Matches featuring "Tekken 7" have mostly been dominated by players from Asia and most especially, South Korea. Since the game has been mostly available on arcade systems only, Americans are still working their way up the ladder to eventually take down the South Koreans.
'Guilty Gear Xrd Rev 2'
The game's past iterations have been one of the featured fighting games during EVO, but it will be the first time that the latest version of the Arc System Works title joins the event.
The game came out for arcades back in March and for consoles by May. Currently, there are a total of 817 participants for this game.
'Street Fighter V'
This fighting game has the largest number of players who registered for the tournament. A total of 2,622 people will go head to head over the weekend to earn points for the Capcom Cup 2017. It was just last year when "Street Fighter V" replaced "Street Fighter IV" as Capcom's featured game for EVO. The game has received a lot of negative reviews due to its bare bones launch. While the game has added some of its missing game modes in later updates, a lot of fans have already abandoned the game for something else. However, the franchise's global recognition keeps it popular among fighting game fanatics.
'Injustice 2'
NetherRealm Studios brings back DC's heroes and villains together to fight for humanity. This is the first time the game makes an appearance in the annual competition. There are a total of 879 players who have registered for the sequel's tourney.
'Super Smash Bros. Melee' & 'Super Smash Bros. for Wii U'
Nintendo's original fighting game franchise sees two titles featured this weekend. "Melee" has already secured 1,428 players, while the Wii U follow-up has 1,506. The former has been an EVO mainstay for six years already, while the latter is fairly new with two years under its belt.
'Blazblue: Central Fiction'
Another fighting game from Arc System Works that is allegedly the last entry to the franchise. There is a total of 497 registered competitors and it seems that American players might have a chance to dominate this time around. It is also the first time the game makes an appearance in the event.
'The King of Fighter XIV'
SNK has certainly pleased a lot of fighting game fans when they listened to consumer feedback and made the appropriate changes. The game has historically been dominated by players from Asia. it has been confirmed that the game has the lowest number of registered combatants at 374.
'Ultimate Marvel vs. Capcom 3'
Now that Capcom has scheduled "Marvel vs. Capcom: Infinite" in the works and scheduled to release this year, long-time fans of the crossover fighting game series compete one last time as they bid the current game farewell. 650 contestants have registered to compete for the final "Ultimate Marvel vs. Capcom 3" championship crown this EVO 2017.