'Age of Empires' making a comeback
The news regarding the classic computer game was made on Monday afternoon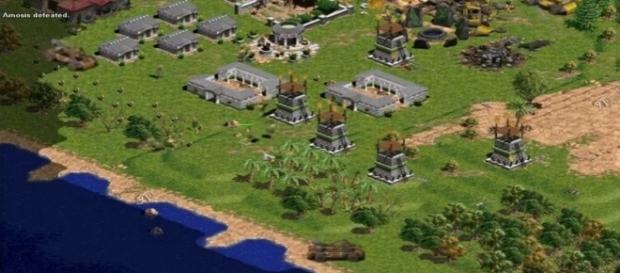 "#Age Of Empires" is getting a reboot. A new edition of the computer game, remastered from the original, will be coming to PCs soon. The game is being hailed as the "Definitive Edition" and will be updated in a myriad of ways. Fans of the classic strategy game could not be more excited about the news. There's no release date yet, but with the 20-year anniversary of the release of the original computer game coming up soon, it will likely be around then.
A new 'Age of Empires'
Microsoft's new edition of "Age of Empires" will feature updated graphics in 4K. It will also feature updated gameplay. According to Polygon, these announcements were made at the PC Gaming Show during E3 2017.
The entire soundtrack to the game will also be different after a process of re-recording and re-orchestrating most of the music. Forgotten Empires will be responsible for the development of the new edition.
Xbox Live users will be able to play in a multiplayer mode on the game's "Definitive Edition." Meanwhile, people can begin signing up for and testing a beta version of the multiplayer mode as soon as today. This is not the first time the game is being remastered - "Age of Empires II" received an HD update in 2013, which was available on Steam. There's no release date for "Age of Empires: Definitive Edition," but more updates about the game will be provided in August ahead of the 20-year anniversary of the game's release on October 15.
'Age of Empires' legacy
In total, there are seven "Age of Empires" games, with three spinoff titles as well.
The historical real-time strategy games became immensely popular upon release, focusing in on different time periods in world history. Over 20 million copies of the games have been sold and competitors have emerged, such as "Civilization."
Metacritic awarded the original 1997 computer game with an 83% score, which is high by their algorithm. The highest rated game was "Age of Empires II: The Age of Kings" which came out in 1999. Meanwhile, the lowest rated game was the HD update released in 2013. The franchise has fallen on some hard times, however, with 2014's "Age of Mythology: Expanded Edition" earning relatively low marks across the gaming world. The "Definitive Edition" can either help relaunch the franchise for a bunch of nostalgic players and young fans unaware of the game, or continue the downward trajectory the franchise appears to be on right now. #video games #Video Game