Nintendo shares skyrocket thanks to Switch
Hybrid gaming system pushes company's stocks up to 30% this year alone.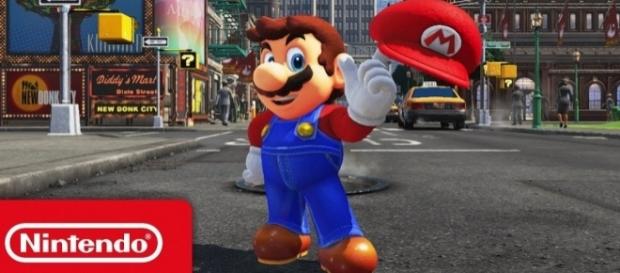 #Nintendo knows how to open the way to making some serious profit with one unique idea. The Japanese videogame company is soaring to some record highs in their stocks that have not been seen since 2010. And all that is thanks to their greatest hardware innovation perhaps, since the Wii. The Nintendo #Switch is being put to milk its #Hybrid console-handheld capabilities for all its worth, and the gamer user base has been thus far very receptive. Small wonder then that shares for Nintendo have since gone up a solid 30% for 2017 thanks to the sales records being broken and set by the Switch.
Switch sells lots
The latest Nintendo shares increase happened on Wednesday May 24, where they closed at 3.2% more, the stock going far beyond what Japan's Nikkei exchange predicted.
Much of the heavy lifting has been done by the Nintendo Switch which hit global markets just this March. Also contributing greatly to the gains has been the initial release of game titles for the system. Prominent of course is the blockbuster hit game "The Legend of Zelda: Breath of the Wild" which, at 2.8 million copies sold worldwide, is reputed to be a lot more purchased than all units of the Switch that have been sold. Only Sony's PS4 in November 2013 has had a stronger first month of sales.
Analyst IHS Markit games research head Piers Harding-Rolls sees only one potential Achilles' heel to Nintendo's latest gaming juggernaut, the possibility that it cannot meet the increase in demand for the Switch, which would then sour potential future buyers of it. Another matter the game-makers are concerned for is the need to entice more third-party developers to create more titles for the system, to beef up the selection from Nintendo's own.
Speaking of which, they've got another first-party game that's sure to make a hit splash is the anticipated "Super Mario: Odyssey".
Mobile profits added
There has been some questions regarding the Nintendo Switch combining the features of console and handheld, essentially combining the two systems the company has made in the past. Even if the line between the two should vanish however, Nintendo has a new big revenue stream to pick up the slack in mobile game purchases and paid DLC. Several of the gaming giant's franchise titles have already been given mobile game spinoffs to some significant success, and Harding-Rolls remarks on the high expectations these game apps have. "They're basically making a more robust digital content strategy," he said.