National Gumbo Day honors one of Louisiana's favorite dishes
October 12 is a day to celebrate one of Louisiana's well-known dishes that is so delicious.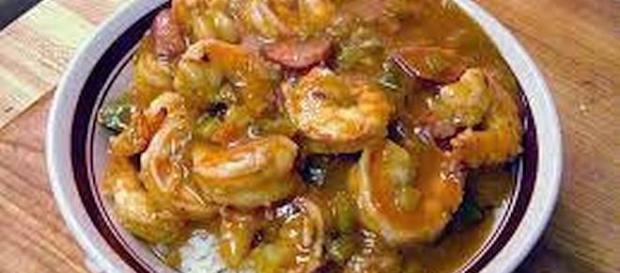 Louisiana is known for its many delicious foods, and one of them is #gumbo. #October 12 is National Gumbo Day. Tribute is paid to the tasty stew that is a favorite for a lot of people, whether they live in that state or not. Even though gumbo can be found in other states, there is just something about #Louisiana gumbo that is better than any other version. It might be because it originated in Louisiana and is the official state cuisine. It can be identified as a stew or soup that is usually served over rice.
About the dish
The name "gumbo" comes from the African word for okra. That vegetable is one of the main ingredients in the dish that flavors the stew and thickens it at the same time.
Gumbo is made up of many other ingredients and people lucky enough to experience eating Gumbo love discovering several of those ingredients in every spoonful.
There are variations of gumbo, but the true Louisiana recipe consists of shellfish and vegetables that include celery, bell peppers, onions, and okra. The okra does double duty as a vegetable and as a thickener. When cooks don't want the dish to be too thick, they leave the okra out of it.
Variations
The dish can be made with many different kinds of meat or seafood or a combination of both. If a seafood gumbo is prepared, different kinds of seafood are used. However, chicken, pork or other meats can be used in the recipe as well. It depends on one's personal preference. A menu in a Louisiana restaurant will list many different types of gumbo.
The hardest thing is deciding which one to choose. If you are a seafood lover, the seafood gumbo will hit the spot every time. Perhaps on your next visit to the restaurant, you can make a different selection.
Some people know how to make a good gumbo at home. Others find it hard getting that Louisiana taste. Even the gumbo in the can lacks the flavor of the original recipe. Perhaps making your own could be a nice project for you to try on National Gumbo Day. If you do try to make it, remember to include only what some call the Holy Grail of vegetable combinations which include onions, celery and bell peppers. Keep in mind that you are not making a vegetable soup. Instead, you are using the vegetables to enhance the flavor of the dish.
Whether you are making your own gumbo or eating it in a restaurant, you will love it on its national day. If you really want to celebrate, let some Louisiana play in the background while you enjoy the delicious stew.