McDonald's launches vegan burgers
The burgers are only available for a limited time in selected stores. The new item on the menu is known as 'McVegan.'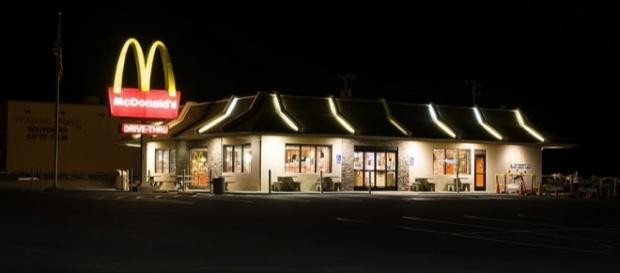 Associating a fast food product with veganism might seem a bit odd, but #Mcdonald's is breaking the gap between these two aspects. It has launched a new burger called "McVegan" which contains ingredients that are completely based on this diet, The Sun reported.
Veganism is a lifestyle that excludes as much as possible "all forms of exploitation and cruelty" to animals used in food, clothing and other purposes, Vegan Society said. Meanwhile, the relevant term "vegetarian" pertains to a person who only consumes food made with grains, legumes, seeds, vegetables, fruits, yeast, nuts and other non-animal based food, according to Vegetarian Society.
The world-renowned fast food chain is apparently trying to serve up food that follows this particular diet through its newest vegan burgers. The patty is soy-based and topped with "tomato, salad, pickles and McFeast sauce." It also includes onion, mustard, and ketchup but the cheese is not present unlike in the rest of its menu.
For worldwide release
Currently sold in selected stores in some parts of the globe, McVegan might be soon made available worldwide if trial runs turn out to be successful, McDonald's marketing director Christoffer Rönnblad revealed. He added that the fast-food chain "will evaluate the McVegan's success and whether it makes sense to continue expanding it."
Stores that have started to roll out the new burger flavors have also offered French fries made exclusively for the vegetarian customer, Tree Hugger reported.
Social media
#social media was abuzz with the new flavor in McDonald's, as its announcement generated various reactions online. Some netizens wanted the food to be available in their nearby chain, while others have given it a thumb down.
"McDonald's is testing out a vegan burger called the McVegan. That's a hell McNo from me," wrote Twitter user Tonya with username @tonyamiller04.
.@McDonalds is now piloting the #McVegan, a plant-based burger🌱 https://t.co/nkhTmsy027 pic.twitter.com/TGa8nPdQhj

— Daily Hive Vancouver (@VancityBuzz) October 6, 2017
Vegan diet
The vegetarian and vegan ways of life have become more popular in the recent years. Some of the regular consumers have shifted toward this kind of diet in 2014, Food and Wine reported. In fact, meat consumers who have turned toward this lifestyle increased from one percent to six percent.
The fast-food restaurant has joined other companies that offer a menu inspired by this type of lifestyle. These companies include Bareburger, Impossible Burger, and Beyond Burger.
The trial run was recently held in Tampere, Finland. It started on October 4 and will end on November 21, the report added. Rönnblad also noted, "We are going to find out if it is in demand in Finland, [if this will be] the kind of product that we would like to sell later on." #Fast Food Chain