Ground turkey recall: 38,000 pounds of the meat may contain metal shavings
Ground turkey products sold at Publix, Aldi, and Weis have been recalled by the USDA because metal shavings may be in the package.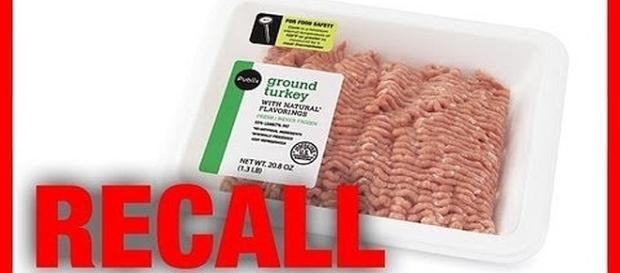 According to Newsweek on Tuesday, October 3, over 38,000 pounds of #Ground Turkey have been recalled. That's because the package may contain metal shavings. The United States Department of Agriculture stated the meat is unsafe to eat. Fortunately, no one had gotten sick from the recalled turkey that had already been shipped from Prestage Foods when the problem was discovered.
Unsafe meat
On September 27, a worker at Prestage Foods was cleaning the processing equipment when a store employee saw metal shavings in a package. Therefore, the company decided to recall all the packages in that particular batch even though pieces of metals might not be in any of the other packages.
The decision to take the ground turkey from the stores was to be on the safe side out of concern for the consumers.
The meat that might be unsafe was shipped to eight different states over the country including Alabama, Connecticut, Florida, Georgia, New York, Pennsylvania, South Carolina and Tennessee. The recalled product was sold at #Publix, #Aldi, and Weis. So, if you purchased it from any of those stores, check the labels on the 1.3-pound package of meat from Publix.
Also, check the labels on the 1.2-pound package of Aldi's turkey products. The four-digit number on those products are 7268 or 7269. If you discover you have a package that was involved in the food recall, either throw it away or take it back to the place of purchase for a refund.
Recalls on the rise
More and more recalls are been issued every year.
Just last year alone, there were 760 recalls of different foods. The Food and Safety Magazine reported the number was up 20 percent from the previous year. Recalls happen to brand name foods as well as off brands.
For example, Bumble Bee Food recalled 31,000 cases of tuna. The Hostess Company even took its Twinkies off the shelves for a while. Sabra Dipping Co. recalled several varieties of hummus. Blue Bell recalled thousand of containers of its ice cream more than once. Bush's baked beans were also recalled earlier this year.
It is interesting that no food is exempt from recalls. Items have included nuts, vegetables, and fruits. Like the current recall of ground turkey, meat and poultry products are usually at the top of the list. Taking foods off the shelves might be for various reasons. A lot of times, it is because of contamination of some kind. It might be because of E. Coli, Listeria, Salmonella, or something else.