What is a London Fog and how do you make it?
Growing tired of your chai latte? Give this tea-based drink a try as a replacement.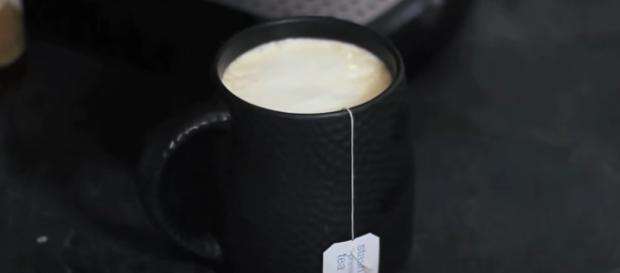 A London Fog is a tea-based drink that you may be able to spot on various café menus around the country. Sometimes, the London Fog is also called an Earl Grey latte, as the base of the drink is indeed Earl Grey tea. Many people are resorting to drinking London Fogs as an alternative to chai tea lattes. The two drinks are similar because of the tea component, but also because both drinks use milk. In addition to the milk and tea, this particular drink has a few extra ingredients that you won't find in a chai tea latte.
But how do you create a London Fog at home if you don't have a cafe nearby that sells it? Just like the chai tea latte, the London Fog is extremely simple to make.
You just need your milk of choice and some Earl Grey tea. A single serving of tea will do. In addition, you will also need some #Vanilla Extract and additional granulated sugar if you please. If you don't normally add sugar to your tea, then you can skip the sugar here as well.
How to make it
To start the London Fog, make the Earl Grey tea in a tiny bit of hot water. You want there to be enough water so the water can extract the flavor from the tea pouch, but not enough water so your drink is watered down. About 1/4 of a cup of water will do. Let it sit for a few minutes to make a strong cup of tea. This is essentially the flavor of your drink, so don't be scared by the darkness of the water. Some people will add the tea pouch directly into the boiled milk, but the milk won't extract the tea fragrance as much if you do it this way.
Warm the milk to the heat of your desire. Some people like the milk to be warm, while others like it piping hot. Heat the milk on a stove in a pot, but continue to stir as milk burns easily. When you have the temperature you want, pour the milk into the hot tea.
While stirring, add about a quarter of a teaspoon of vanilla extract. If this is not enough for you, add about a half a teaspoon. If you prefer sugar in your tea, you can add additional sugar, but the vanilla extract maybe more than enough to suit your sweet tooth. Make sure the vanilla extract and the sugar have been evenly distributed before you drink.
Make it luxury
If you really want to create a fancy version of the London Fog, use the steamer and steam your milk so you get a frothy top. You can even steam the milk continuously, so you get the foam. Once the tea is mixed in with the milk and the extract and sugar has been added, add the foam on top.
What do you think about this drink? Is this something you want to try?