Malai Peda Recipe: A few easy steps
Do you want to make easy, quick and delicious Peda for your upcoming event? Let's get ready with easily available ingredients listed below.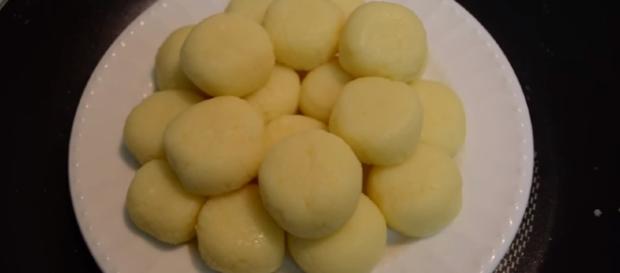 The Raksha Bandhan festival is often called Rakhi for short and is a festival observed by Hindus. All over the world, Hindu's recently celebrated the festival. Peda, which is often eaten during the festival is great for all types of celebrations and need not be confined to Rahki. If you want to make Easy, quick and delicious Peda, then let's get ready with the easily available ingredients listed below.
The confection uses cheese. Ricotta is mainly made from sheep, cow, goat or buffalo milk. Ricotta is a famous Italian whey cheese. Ricotta cheese is most popularly used for making desserts and goes well with other ingredients like honey, fruit, or chocolate as in Cannoli, and is also a very good low-fat use cheese often used in cheesecake recipes.
Ricotta goes very well with berries, tangerines, melon, bagels, sweet rolls, and Italian bread, and in terms of drinks, it is great with light, crisp white wines.
There is always some confusion between paneer and ricotta but, paneer which is prepared by heating milk at over 200F needs an acid to be added to coagulate milk. With paneer, the acids used for milk coagulation are lemon juice or vinegar. On the other hand, Ricotta cheese is prepared from the whey left over after making cheese that uses yogurt and Rennet. Such cheeses are cottage and mozzarella cheeses. Ricotta can be preserved for a very long period of time.
It a known fact that the original ricotta is prepared from whey with a small amount of milk, but it was found that ricotta can also be made with whole milk. The ricotta cheese made from whole-milk is popular in the USA.
In the USA the whey ricotta is known by the name ricottone.
In many Italian desserts, such as cheesecake and cannoli ricotta is the main ingredient.
Ingredients:
2 cups of Ricotta Cheese
1 cup of Milk powder
1 cup of

Sweetened Condensed Milk

1/2 Tsp of Cardamom powder
Almonds for garnishing
Instructions:
First, start by adding ricotta cheese into a heavy bottom skillet and mix it properly.
After above step, you need to cook it for 5-10 minutes on a low heat.
Then, put in some milk powder and again mix them properly.
Then it is time to put some sweetened condensed milk, and give it a good mix.
Now, wait and cook so that the mixture looks a little bit thick. Now for a nice flavor and aroma sprinkle cardamom powder and mix well.
At this point, transfer the mixture into a separate dish and wait till the mixture cools down.
After cooling down the mixture, start dividing it into small golf ball-size balls.
Garnish these balls (pedas) with crushed almonds!
Enjoy your peda and festivities!!
Click to read more
and watch the video
or