P.K. Subban's overturned goal in Game One stirs up bad Stanley Cup memories
Buffalo Sabres fans remember how Brett Hull scored a controversial goal in Game 6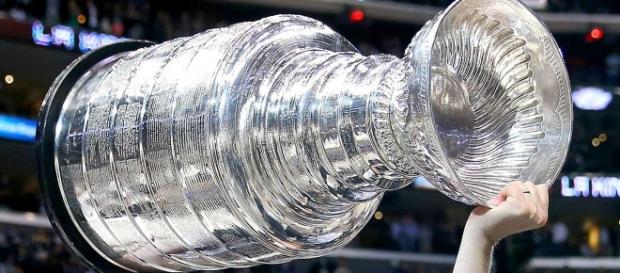 For Buffalo Sabres fans, watching #Game One of the Stanley Cup finals, where the Nashville Predators squared off against the Pittsburgh Penguins, was like déjà vu. This past Monday, P.K. Subban scored the first goal in Game One. However, Mike Sullivan and the Pittsburgh Penguins decided to challenge the goal by saying that Filip Forsberg was offsides when he entered the defending champion's end of the ice. The move in question was the placement of Forsberg skate, in comparison to the puck. The Penguins felt that his skate was still in the air before the puck crossed the blue line. In the end, instant replay resulted in the play being ruled offsides.
Therefore, Subban's goal became null and void. Fans of the Buffalo Sabres know all too well about controversial goals. Here is what happened 18 years ago during #Game 6 of the Stanley Cup finals.
The ugly 1999 flashback
It was Game 6 of the Stanley Cup Finals. The Dallas Stars were up 3 games to 2 on the Buffalo Sabres. A must- win for the Sabres, Michael Peca, Stu Barnes, and Chris Brown tried to propel the team to a third victory, which would have prompted a Game 7. The game was one of the longest in Stanley Cup history. It took three overtimes for the winner to be decided. #Brett Hull scored the game winning goal for the Stars, which should not have been allowed. At the time, the NHL rule was that a player could not be in the goalie crease. However, Hull's skate had been in the crease.
The goal was not reviewed and the NHL claimed a memo had been sent to both teams earlier in the week about a new rule stating that a player could be in the crease. Buffalo said that it never received any sort of memo. The controversial call become known in Buffalo as "No Goal."
No Goal added to list of Buffalo heartbreaks
No Goal was added to the list of Buffalo franchise disappointments, such as the Buffalo Bills' wide right Super Bowl XXV loss and the Tennessee Titan's "Music City Miracle" playoff game in 1999. The Titans ran back a kickoff for a touchdown with help from a lateral that many people claim was an illegal forward pass. They won the game and ended up in the Super Bowl that year.
Tennessee karma?
Perhaps, Subban's called back goal was karma for Tennessee stealing the win from the Bills. Either way, Subban's overturned goal cannot help but stir up sickening memories of what-if's for Sabres fans. What if there had been a Game 7? Could Buffalo have won the cup?
Let's see if P.K. Subban and the Predators can forget about his canceled goal and win the next 4 out of 5 games.